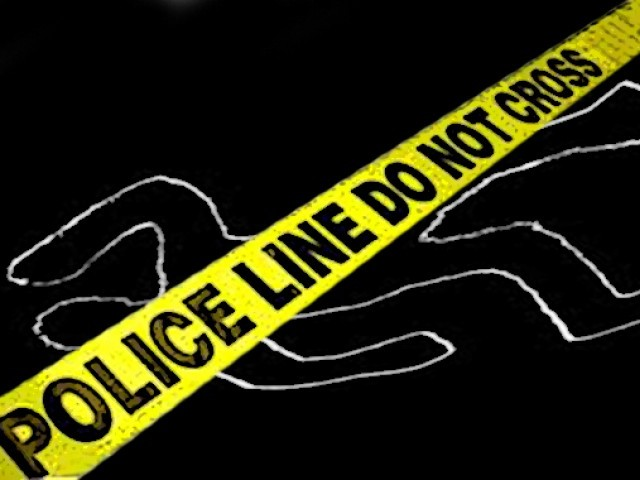 ---
KARACHI: Police claim to have arrested a man who allegedly killed his teenaged brother-in-law and later set the body on fire to eliminate the evidence. Investigators, however, managed to retrieve remains of the body after the location of the crime scene was divulged by the accused.

According to Orangi Town DSP Irfan Ahmed, the victim, 15-year-old Junaid Ahmed, had gone missing from his house on March 11 at around 7pm. The victim's father had filed a missing persons report in the Mominabad Police Station.

Court acquits all men accused in Sana Cheema's murder case

On March 15, the police had registered a kidnapping case and initiated efforts to locate the teenager. Investigators had tracked the whereabouts of the teenager by tracking his mobile phone, which led them to the brother-in-law, Qaiser, and his friend, Sohail.

During interrogation, the accused admitted to kidnapping Junaid and hanging him to death in a house in Ghareebad Block C. The accused then set the dead body on fire in a bid to eliminate the evidence. The police retrieved what was left of the severely charred remains of the body, including hair follicles and the victim's slippers. The crime scene unit was immediately summoned and all items were sealed and preserved for DNA. The relatives of the deceased also identified the slippers retrieved from the crime scene.

The motive

DSP Ahmed quoted Qaiser as saying that he had been living with his father-in-law, who had five daughters and two sons. One of the sons was mentally-impaired, while two other daughters had been married off.  The victim's father had retired as a manager from the National Bank of Pakistan. The accused was hoping to become the owner of the house after the remaining two sisters were married off.

According to the investigators, Qaiser had managed to convince his friend, Sohail, to kidnap Junaid and demand a ransom of Rs500,000. The duo would split the amount. Sohail, greedy for the money, agreed to collude with Qaiser.

The DSP said that Qaiser had selected an uninhabited area for the crime. When the police reached the spot, they discovered that carnivorous animals had preyed upon the body as the remains were found scattered in different spots.

Covering the tracks

Qaiser disclosed during interrogation that he had given the victim's mobile to Sohail, with strict instructions not to switch it on at any cost. However, in an unexpected turn of events, Sohail met with an accident and sustained serious injuries. In dire need of money, Sohail had sold Junaid's mobile phone to someone in his area for Rs3,000.

Once a SIM card was inserted into the phone, its IMEI number was activated and the police reached the person who had bought the mobile, who in turn led them to Sohail. Police managed to arrest both the accused shortly after. 

Published in The Express Tribune, April 10th, 2019.