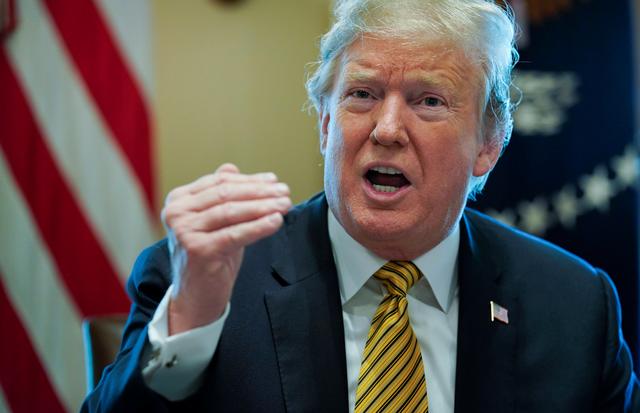 ---
WASHINGTON: US President Donald Trump said on Tuesday the United States would impose tariffs on $11 billion of products from the European Union, a day after US trade officials proposed a list of EU products to target as part of an ongoing aircraft dispute.

"The World Trade Organisation finds that the European Union subsidies to Airbus have adversely impacted the United States, which will now put tariffs on $11 billion of EU products! The EU has taken advantage of the US on trade for many years. It will soon stop!" Trump said in a post on Twitter.

The two sides have been locked in a years-long global trade dispute over mutual claims of illegal aid to plane giants, Netherlands-based Airbus and US-based Boeing, to gain advantage in the world jet business.

Theresa May to ask Merkel and Macron for Brexit delay

The US trade representative on Monday announced the planned products targeted in retaliation for European aircraft subsidies, with a final list expected this summer.

Meanwhile, the EU has started preparing to retaliate over Boeing subsidies, an EU official said on Tuesday.

The moves come as the record subsidy dispute, which has been grinding its way through the WTO for almost 15 years, reaches a climax, with both sides in arbitration to decide the size of any countermeasures.

Merkel to host May for Brexit talks Tuesday: Berlin

Earlier this year, the US president threatened to impose tariffs on European car imports if it could not reach a trade deal with the European Union.

According to him, auto tariffs were something his administration was considering. "We're trying to make a deal. They're very tough to make a deal with - the EU," Trump said. "If we don't make the deal, we'll do the tariffs."

In response, European Commission President Jean-Claude Juncker said the US president had promised he would not impose additional import tariffs on European cars for the time being.
COMMENTS
Comments are moderated and generally will be posted if they are on-topic and not abusive.
For more information, please see our Comments FAQ