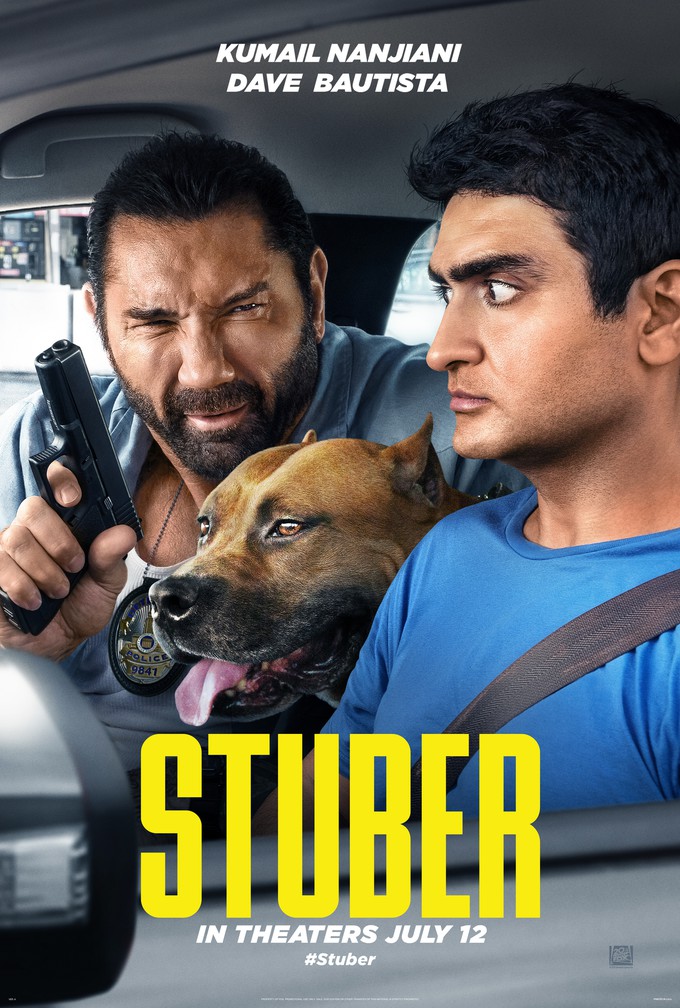 ---
The official trailer for Kumail Nanjiani and Dave Bautista-starrer Stuber has just been released and fans are in for the journey of a lifetime.




The video opens with Nanjiani who plays Stu the Uber driver (hence Stuber) hoping for a 5-star ride. However, he picks up someone who takes him on nothing less than a roller coaster  - a rowdy detective named Vic. The two-minute clip shows viewers how the pair experience an adventurous night with doses of comic relief added in between.




Helmed by Michael Dowse, Stuber is the new high-profile action-filled comedy that will have everyone in fits of laughter. The film also stars Iko Uwais, Natalie Morales, Betty Gilpin, Jimmy Tatro, Mira Sorvino, and Karen Gillan.




It premiered at the SXSW Film Festival back in March and the buzz out of the festival is just as positive, reported First Showing. One review described the film as "a mixture of Lethal Weapon meets Rush Hour meets Mr Magoo."




"It's basically a comedic Collateral," Bautista told EW last year, while he was still shooting the film. "A surly old veteran detective holds an Uber driver hostage to help him chase around a drug dealer. The script is so funny. It's really fresh. It's original. It's not slapstick. It's got some good action, it's got some good twists that make it not generic. It's really a smart script. I think it's going to be a really big hit. And Kumail's just hysterical. He's on fire right now."

The film will release on July 12.

Watch the trailer here:


Have something to add to the story? Share it in the comments below.