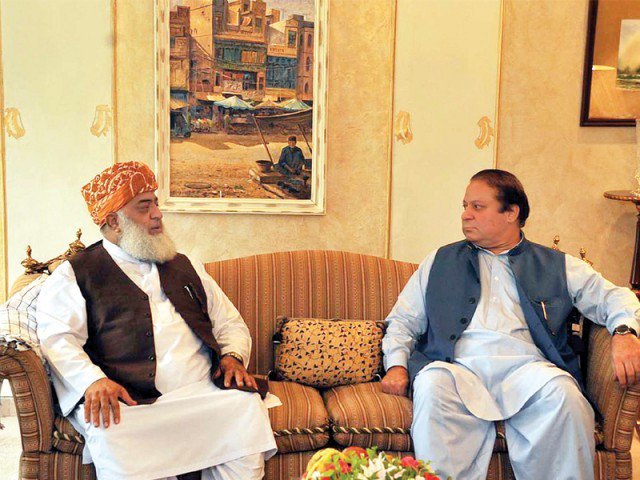 ---
LAHORE: Maulana Fazlur Rehman, the leader of his faction of the Jamiat Ulema-e-Islam (JUI-F), has hinted at playing a mediatory role between former prime minister Nawaz Sharif and Pakistan Peoples Party (PPP) Co-chairman Asfi Ali Zardari in a bid to unite the opposition against the government.

Rehman met Sharif at the latter's residence on Tuesday to inquire about his health.

According to sources, the two leaders also exchanged thoughts on the political situation, the National Accountability Bureau (NAB) cases and the strategy for launching an anti-government movement.

Speaking to reporters after the meeting, the JUI-F chief said he would meet Zardari in the coming days as "opposition parties must be united".

He added that opposition parties were on the same page that the general elections last year were rigged.

Rehman said he and Sharif had discussed the steep rise in inflation, which had made lives difficult for the people. Besides, he added, they also expressed their concerns over the country's financial crisis.

"The country's troubles would grow worse if it continues to be governed by those who are unaware of its ideology and economy," Rehman remarked.

The JUI-F chief maintained that there was no difference of opinion among opposition parties as to what needed to be done, but the strategy was yet to be decided.

Rehman also said NAB was being used to pursue a political vendetta. "There are forces behind the scenes that are keep the government afloat," he added.
COMMENTS
Comments are moderated and generally will be posted if they are on-topic and not abusive.
For more information, please see our Comments FAQ