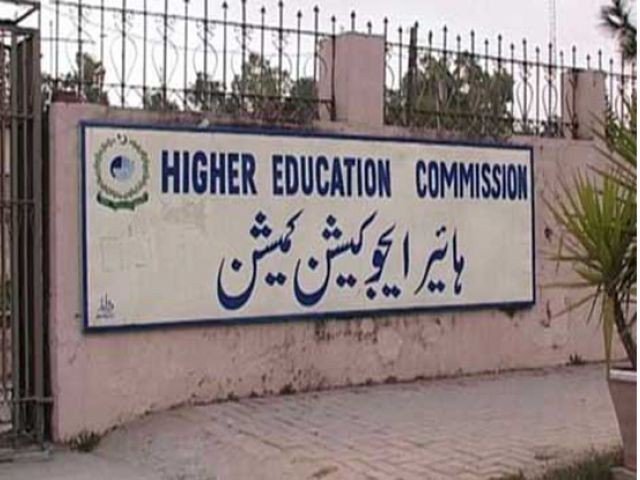 ---
LAHORE:

The Higher Education Commission (HEC) website has listed 70 scholars including Dr Safwan Akram, the son of the former vice chancellor of Sargodha University Dr Akram Chaudhary, as a defaulter of foreign scholarship bond, with his father as the guarantor.

Dr Akram Chaudhary is facing a reference by the National Accountability Bureau (NAB) on various charges of abuse of authority, unlawful appointments and corruption in civil works.

Dr Safwan has been listed as a defaulter by the HEC for violating the terms of PhD scholarship at Cambridge University, the UK. The scholarship was awarded in January 2007 for the University of Cambridge, UK under the project titled 'Overseas Scholarship for MS/MPhil Leading to PhD in selected field Phase-II'.

"After the completion of his PhD degree, he started the Post-Doc at the same university and did not return to Pakistan," the notice issued by the HEC on its website read.

The HEC website has named 70 such scholars as defaulters under the Phase-II of the PhD scholarship programme, which is now put on hold.

Each defaulter's name and photograph, with specific charges, are available on the HEC website.

According to the HEC rules, scholars are required to return to Pakistan immediately upon completing their studies to serve in the country for a period of five years.

"Dr Safwan Akram did not fulfill his moral, ethical and legal obligation to serve in Pakistan for a period of 5 years," the notice read.

The HEC has initiated legal proceedings to recover over Rs22 million against Dr Safwan Akram, who is presently serving as a senior lecturer in microbiology department of Teesside University, the UK.

After his arrest in October 2018, Dr Akram Chaudhary had sought bail from the NAB Court Lahore and then from the Lahore High Court. Now his bail application is pending before the Supreme Court.

In the NAB reference, a major case against him and ex-registrar of Sargodha University Brig (retd) Rao Jamil pertaining to the establishment of Public-Private Partnership (PPP) sub-campuses in Lahore and Mandi Bahauddin.

In February, the four arrested officials of the management of these PPP sub-campuses were released from prison, after they entered a plea bargain with the NAB agreeing to pay Rs110 million to the University of Sargodha as unpaid dues and to PPP students as overcharged fees.


COMMENTS
Comments are moderated and generally will be posted if they are on-topic and not abusive.
For more information, please see our Comments FAQ