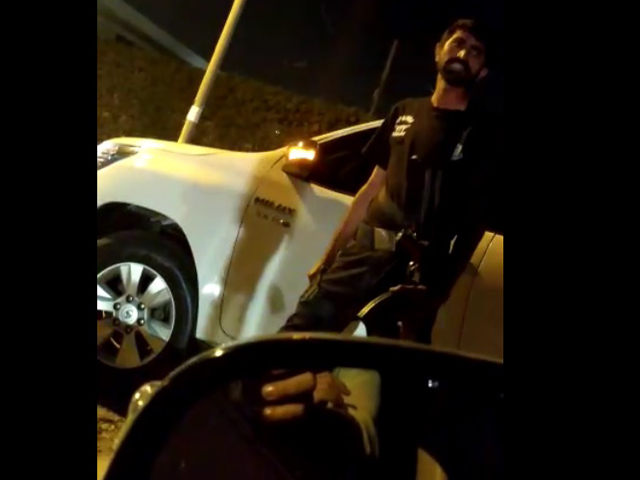 ---
KARACHI: In yet another show of police high-handedness, a family was allegedly harassed after being pulled over in Karachi's Defence Housing Society (DHA) neighbourhood on Sunday.

A video of the incident went viral, in which it can be seen that a  private vehicle was stopped in the middle of the road for no apparent reason at Sunset Boulevard.

A female passenger managed to record the ordeal with her cellphone.

The police officers surrounded the car with one of them ordering the driver to come out. He responded by asking the officers why his car has been pulled over in such a manner.

The policemen told him that they just wanted to have a word with him. They said an additional IG, whose name they declined to reveal, would like to talk to him.

12-year-old killed in Karachi police shootout

The female passenger then asked again why their vehicle had been pulled over in the middle of a busy thoroughfare.

The two groups then exchange heated words after which the double-cabin vehicle was parked right in front of the car, completely blocking its way.

This made the woman to come out of the car with her mobile phone in recording mode and headed to the police van. Her phone was taken away in the middle of the road with onlookers gathering at the scene.

The police officers then returned her phone and left the scene, fearing public backlash.


COMMENTS (4)
Comments are moderated and generally will be posted if they are on-topic and not abusive.
For more information, please see our Comments FAQ