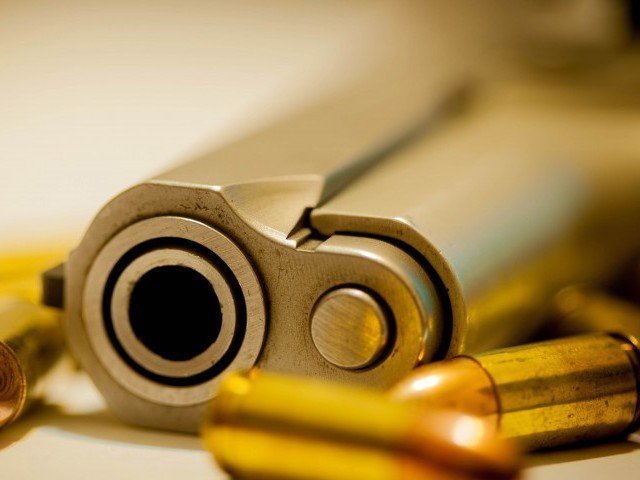 ---
A 12-year old boy was killed on Friday after being caught in an exchange of fire between police officials and suspected criminals in Karachi's Quaidabad area, Express News reported.

According to Senior Superintendent of Police (SSP) Malir Irfan Bahadur, 10-year-old Umer and 12-year-old Sajjad were wounded during a shootout between police and suspected criminals in Muslimabad Colony.

Of the two children, Sajjad soon passed away at a hospital while Umer remains under treatment. The father of the deceased minor has demanded government action against those responsible for his son's death.

Who killed Nimrah - police or robbers

The SSP, meanwhile, claimed that two police officials and an alleged criminal, Sher Zaman, were also injured in the shootout.

Such incidents remain all too frequent in Pakistan and its financial hub. Earlier this year, 21-year-old medical student, Nimrah Baig, was shot in the head during an exchange of fire between police and suspected robbers in North Karachi.

A final year student of Dow University of Health Sciences, Nimrah was in an auto-rickshaw near Anda Morr in North Karachi when she was hit by bullets during a shootout between police and robbers.

Last year, there was nationwide outcry last year over the death of 10-year-old Amal Umer, who was hit by a stray bullet during a police encounter in Karachi on August 13.


COMMENTS
Comments are moderated and generally will be posted if they are on-topic and not abusive.
For more information, please see our Comments FAQ