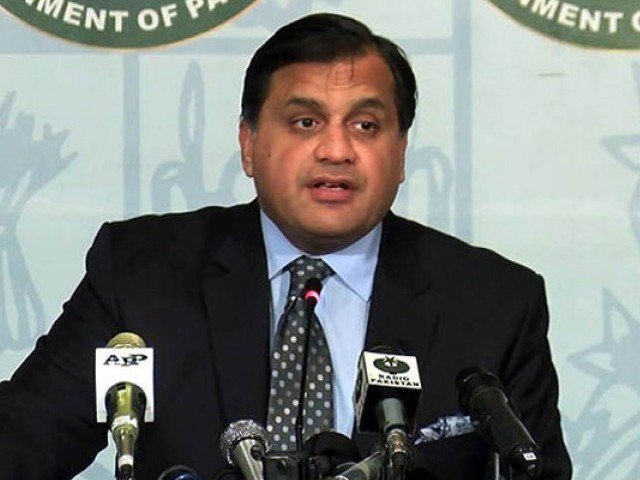 ---
ISLAMABAD: As a goodwill gesture amid tense relations with India, Pakistan on Friday announced it will release 360 Indian prisoners, including 355 fishermen and five civilians, during the month of April.

"The prisoners will be released in four batches, scheduled as 100 each on April 8, 15 and 29 while 60 prisoners, including 55 fishermen and five civilians, will be freed on April 29," Foreign Office spokesperson Dr Mohammad Faisal said at the weekly press briefing.

"The decision has been taken for 360 out of the total of 537 Indian prisoners, who had completed their sentence," said the spokesperson.

"Pakistan expects India will respond to the gesture by releasing 347 Pakistani prisoners, including 249 civilians and 98 fishermen, currently languishing in Indian jails," he said.

In response to a question on Special Envoy of US State Secretary Ambassador Zalmay Khalilzad pressing Pakistan to deliver more on Afghanistan, the spokesperson said, "Pakistan will take every decision in its national interests." Ambassador Khalilzad, who is currently in Islamabad, met Foreign Minister Shah Mehmood Qureshi and updated him on the recent Doha talks on Afghan reconciliation and intra-Afghan dialogue, he said.

On possibility of a meeting between US President Donald Trump and Prime Minister Imran Khan following the desire of the former, the spokesperson said there was no update on the matter.

He expressed disappointment over India's decision to postpone the Kartarpur meeting scheduled for April 2, saying talks are vital to finalise the modalities for opening the corridor before the upcoming 550th anniversary of Baba Guru Nanak in November.

He said, "Pakistan is committed to the opening of the corridor as per the commitment of Prime Minister Imran Khan with the Sikh community."

When asked to comment on a statement by Foreign Minister Shah Mehmood Qureshi that some elements were fanning unrest in Gilgit-Baltistan, he said, "It was none other than India which was involved in subversive activities in Pakistan as in case of its spy Kulbhushan Jadhav."

On a note verbale from the Indian government seeking consular access to Jadhav, he said Pakistan was awaiting the verdict of the International Court of Justice which had reserved its decision after completion of hearing of the case.

In response to India's recent deals with other countries on purchase of weapons, he said Pakistan was concerned about the arms race which could undermine the region's peace.

He said Pakistan was cognisant of its defence needs and would take every measure to secure its geographical boundaries.

To a question on conferment of Sheikh Zayed medal - the highest award of the United Arab Emirates - on Indian Prime Minister Narendra Modi, the spokesperson said it was a bilateral matter pertaining to two sovereign countries and Pakistan had nothing to comment on it.
COMMENTS
Comments are moderated and generally will be posted if they are on-topic and not abusive.
For more information, please see our Comments FAQ