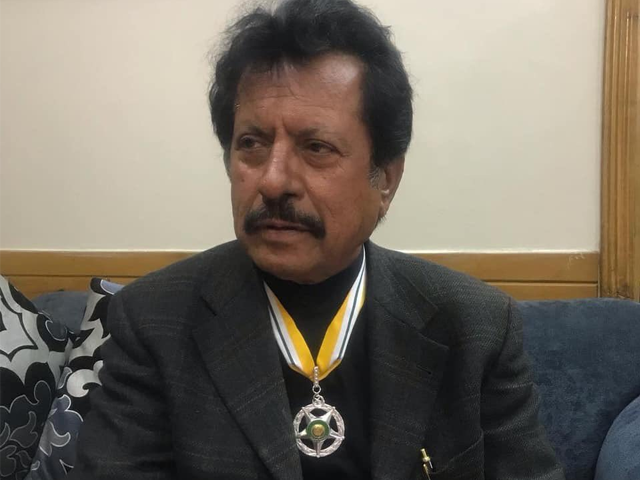 ---
Singer Attaullah Esakhelvi, who remained hospitalised for the past few days due to a problem in his backbone, has forgiven the person who spread his death rumours on the internet.

The fake news went viral as soon as it was shared by Shoaib Qaiserani, causing panic among the folk singer's fans.

Social media platforms including Facebook and Twitter were full of 'confirmed reports' of his death, and heartfelt condolences.




In a press conference at his house in Lahore on Friday evening, Esakhelvi said Qaiserani, who hails from Tonsa Sharif in DG Khan, had spread the false news of his demise.

Taking notice of the incident, DPO Atif Nazeer took Qaiserani into custody, he added.

The singer said that he had asked the police to get an assurance from him that he would not repeat such acts again.

How Attaullah Esakhelvi passed away on the internet, courtesy fake news

Esakhelvi said Qaiserani belonged to a group which often blackmailed people, adding that he had forgiven him and decided against registering an FIR.

Earlier, in a two minute video, Esakhelvi shared that he was "perfectly fine" and had a show coming up on April 13 in Dubai.