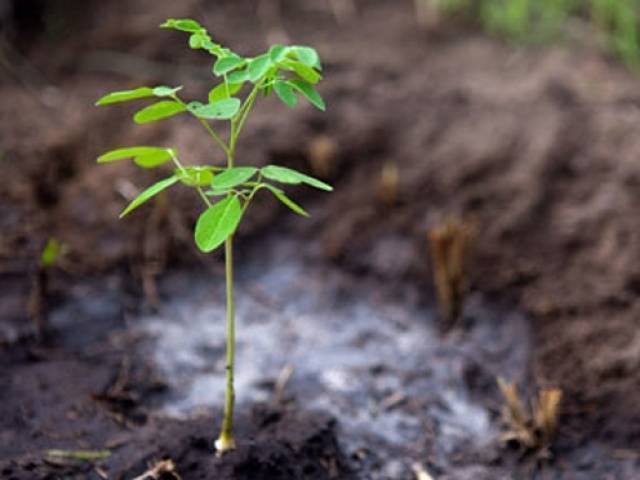 ---
RAWALPINDI: While the provincial and federal governments press ahead with tree plantation campaigns elsewhere in the country, including Rawalpindi, the district administration of the city has halted the ongoing plantation campaign along the banks of Nullah Leh, where the government intends to start construction on an expressway.

Moreover, the administration has stopped giving permission to people to build new structures along the banks of Nullah Leh.

In this regard, the Rawalpindi district administration has issued a circular to all relevant departments overseeing constructions along the banks of the massive storm drain.

The Parks and Horticulture Authority (PHA) in Rawalpindi, which was conducting a plantation drive along the banks of the drain under the Clean and Green Pakistan campaign had already planted some trees but have now halted their programme in the area.

Their schedule included plantation of fruit and flower bearing plants along the Nullah Leh as a special feature of the drive.

PHA Chairman Asif Mehmood said that the Leh Expressway project is proceeding at a steady pace and work on it is expected to begin at any moment, hence they had halted their drive for the moment.

However, he added that their plantation campaign to get a grip on the pollution in the area was continuing as per normal in other parts of the city.

Glorious Rawalpindi

The PHA, as part of its 'Glorious Rawalpindi' project, has started a tree plantation drive along the Rashid Minhas Road. The programme aims to turn Rashid Minhas Road into a model road while it will be paid for by the Rawalpindi Chamber of Commerce and Industry (RCCI).

A meeting in this regard was held at the RCCI offices, headed by PHA Chairman Asif Mehmood and RCCI President Shahid Saleem.

During the meeting, the Murree Road Beautification Plan was discussed. Under the plan, it was decided that signboards would be installed, buildings would be constructed and power infrastructure would be improved.

Moreover, it was disclosed that proposals to build food streets in Raja Bazaar and Moti Bazaar apart from building parking plazas on the designated sites have been prepared and will be sent to Punjab Chief Minister Usman Buzdar for final approval.

Mahmood said that the food streets will be linked to the metro bus stations.

Furthermore, survey reports will be prepared for all historical sites in the city.

Published in The Express Tribune, April 5th, 2019.