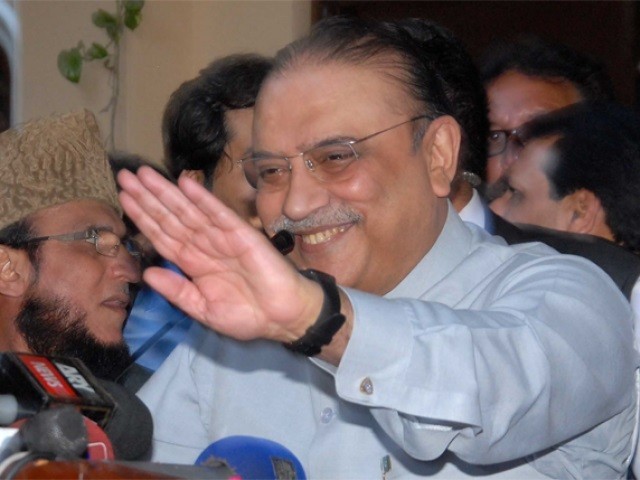 ---
ISLAMABAD: The Islamabad High Court (IHC) on Thursday issued a preadmission notice to Pakistan Peoples Party (PPP) Co-chairperson Asif Ali Zardari, seeking his response in a disqualification case filed against him by Pakistan Tehreek-e-Insaf (PTI) leader Khurram Sher Zaman and Special Assistant to the Prime Minister on Youth Affairs Usman Dar.

On January 21, Zaman and Dar had filed two petitions in the Supreme Court (SC) seeking Zardari's disqualification under Article 62(i)(f) of the Constitution.

However, the SC registrar had raised objections over the petitions and returned them, after which the party decided to approach the IHC over the matter.

During the hearing on Thursday, IHC Chief Justice Athar Minallah said the parliament should form a special committee to address such issues and the courts must not be involved in these cases.

ECP right forum to look into Zardari disqualification case: IHC

"Political parties should avoid bringing such matters to courts as a lot of cases are already pending," the judge remarked. He added that the Election Commission of Pakistan (ECP) could also be approached for these issues.

After listening to the initial argument, the IHC chief justice issued a notice to Zardari, seeking his reply within two weeks.

The court later adjourned the hearing for two weeks.

The petition filed earlier argued that the former president had omitted details pertaining to ownership of an apartment in New York City, United States, in the nomination papers filed ahead of the July 25 general elections. He also failed to disclose two bulletproof vehicles, thereby violating Article 62(i)(f) of the Constitution and Section 231 of the Election Act, 2017.

Plea against ex-senator

The IHC also accepted a petition against former Pakistan Muslim League-Quaid (PML-Q) senator Pari Gul Agha.

The petition was filed by Muhammad Amin, who accused the former senator of presenting fake degrees in the ECP while submitting her application for the Senate membership in 2003.

The petition was heard by Justice Gul Hassan Aurangzeb. The petitioner nominated the ECP, the University of Punjab vice chancellor and the Senate secretary as respondents.

Zardari threatens govt with long march

The counsel for the petitioner contended before the court that the former senator had fraudulently submitted a fake graduation degree and matriculation certificate while submitting her nomination papers for a Senate seat from Balochistan.

The petitioner maintained that the ECP had cleared the nomination papers without examining the application thoroughly and carrying out the required verification.

The petitioner pleaded that according to Agha's documents submitted to the ECP she had passed her BA exams from the University of Punjab in 1986. However, according to records, the university had not conducted BA exams that year.

Besides, the roll number in her matriculation certificate was not verified by the BISP Sargodha.

The petitioner prayed to the court to recover the salaries she had received during her tenure as a senator and sentence her for fraud.