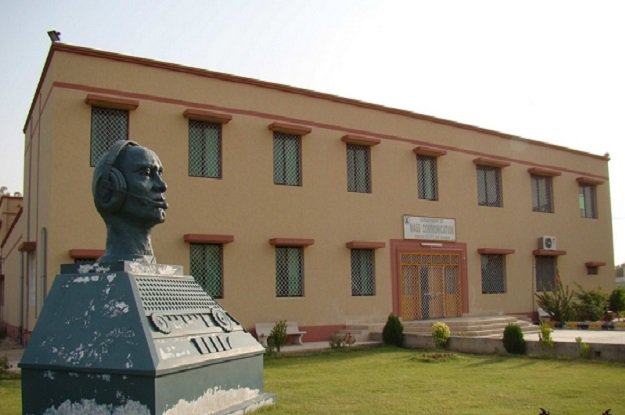 ---
HYDERABAD: The Sindh University (SU) Vice Chancellor (VC) Professor Dr Fateh Muhammad Burfat has challenged the show-cause notice issued by Sindh Universities and Boards secretary seeking explanation against charges of alleged corruption. The Sindh High Court (SHC) on Wednesday stayed the operation of the show-cause notice while putting the respondents on notice for April 15.

Advocate Rafique Ahmed Kalwar, Burfat's counsel, contended that the notice is a violation of Sindh University Act, 1972, and Sindh Universities and Institutes Laws (Amendment) Act, 2018. He apprised the court that a corruption probe by Enquiries and Anti-Corruption Establishment preceded the notice in November, 2018.

He contended that the establishment lacked jurisdiction over the petitioner because he does not fall in the domain of 'public servant'. He told the court that Burfat also challenged that probe earlier in the SHC which is still hearing the matter.

Burfat's counsel informed that on March 23, the universities and boards secretary served the show cause, giving a week to the VC to explain why he should not be removed from the service.

The notice stated that the anti-corruption establishment's investigation brought to notice alleged embezzlement of funds to the tune of Rs738.59 million and usurpation of university land worth Rs700m. He was also charged with misappropriating Rs600m funds of Benazir Bhutto Housing Society for the SU's teachers.

The lawyer said under Section 13 (3) of the 2018 Act, the chief minister (CM) is empowered to remove a serving VC but only after an inquiry committee established the guilt. According to him, in Burfat's case the CM has not formed any committee.

The petitioner requested the court to declare the notice a violation of the 1972 and 2018 acts and to grant interim relief by suspending operation of the notice.

Published in The Express Tribune, April 4th, 2019.
COMMENTS
Comments are moderated and generally will be posted if they are on-topic and not abusive.
For more information, please see our Comments FAQ