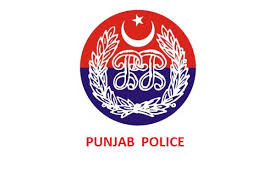 ---
SAHIWAL:

At least four policemen, including a sub-inspector, were suspended after a murder suspect escaped from their custody in Sahiwal, Express News reported.

Reportedly, officials of Noor Shah police station arrested an accused identified as Ali Akbar from the premises of the high court after his bail plea was rejected. The suspect had allegedly gunned down a man over a minor dispute a few months ago.

While the police team was bringing the suspect back to the police station, they stopped at a roadside hotel to eat food. In the meantime, accomplices of the suspect also reached the spot in a car.

Ali offered money to the cops and requested them to let him meet his accomplices. The policemen agreed and granted him permission.

However, Ali and his accomplices managed to fool the police and escaped from the spot in the vehicle.

Meanwhile, Sahiwal DPO Ali Zia suspended the four policemen for committing negligence and ordered a departmental inquiry against them. He also formed a special team to nab the fleeing suspect. Further investigations are under way.

In a similar incident on March 8, at least two policemen were booked after a suspect escaped from their custody in Kasur.

Accused Asghar Ali was brought to a civil court in Chunian for a court hearing. Police Head Constable Muhammad Arshad and Constable Irshad accompanied the suspect. The culprit had tortured WAPDA employees some time ago and a case had been registered against him.

While Asghar and the cops were waiting for the court hearing, his brother Akhtar and other relatives reached the premises to meet him.

During this time, Akhtar managed to dodge the policemen and freed the accused. Later, they escaped from the spot in a vehicle.