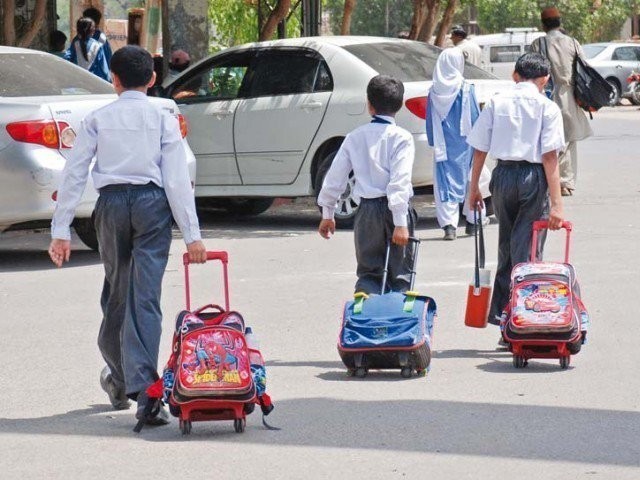 ---
As part of its efforts to enrol all of the 10,800 out-of-school children in the federal capital, the apex education authority in the city has decided to allow around a dozen of its schools to be adopted by a private education network to turn these institutions into model schools.

In this regard, a Letter of Understanding (LoU) was signed between the Progressive Education Network (PEN) and the Federal Directorate of Education (FDE) on Tuesday at the directorate's secretariat in Islamabad.

According to the LoU, PEN will adopt 12 schools which operate under the FDE in Bara Kahau and transform them into model schools. The LoU was signed between FDE Director Sadia Adnan and PEN Chef Executive Dr Najeeb Khan.

Further, PEN will also mobilize the local community to enrol out-of-school children and improve student retention of schools.

"It is part of our mandate to enrol out-of-school children and to provide them with a quality education. In this regard, we are partnering with like-minded organizations under a public-private partnership model to deliver positive outcomes," said FDE Director Adnan. She added that they want PEN to replicate its successes in Islamabad as well.

PEN CEO Dr Muhammad Najeeb Khan stated that they "will implement academic reforms in the newly-adopted schools and initiate digital learning programs to improve student achievement."

As announced by the Federal Education Ministry Joint Secretary Professor Rafiq Tahir in his news conference on Monday, the FDE has decided to partner with non-profit organizations under an innovative Public-Private Partnership Framework to significantly reduce the number of out-of-school children in the federal capital.

PEN, a non-profit company, works to provide education to underprivileged children across Pakistan. Its CEO Dr Muhammad Najeeb Khan said that it provides education to 61,500 students through a network of 244 public schools nationwide.

It does this by adopting underserved government schools under a public-private partnership and then builds on the government's existing infrastructure and implements reforms focusing on student enrollment, retention, drop-out, and international academic standards.

PEN also provides and trains teachers, student learning and assessment, and character-building in addition to providing vital missing facilities.

Published in The Express Tribune, April 3rd, 2019.
COMMENTS
Comments are moderated and generally will be posted if they are on-topic and not abusive.
For more information, please see our Comments FAQ