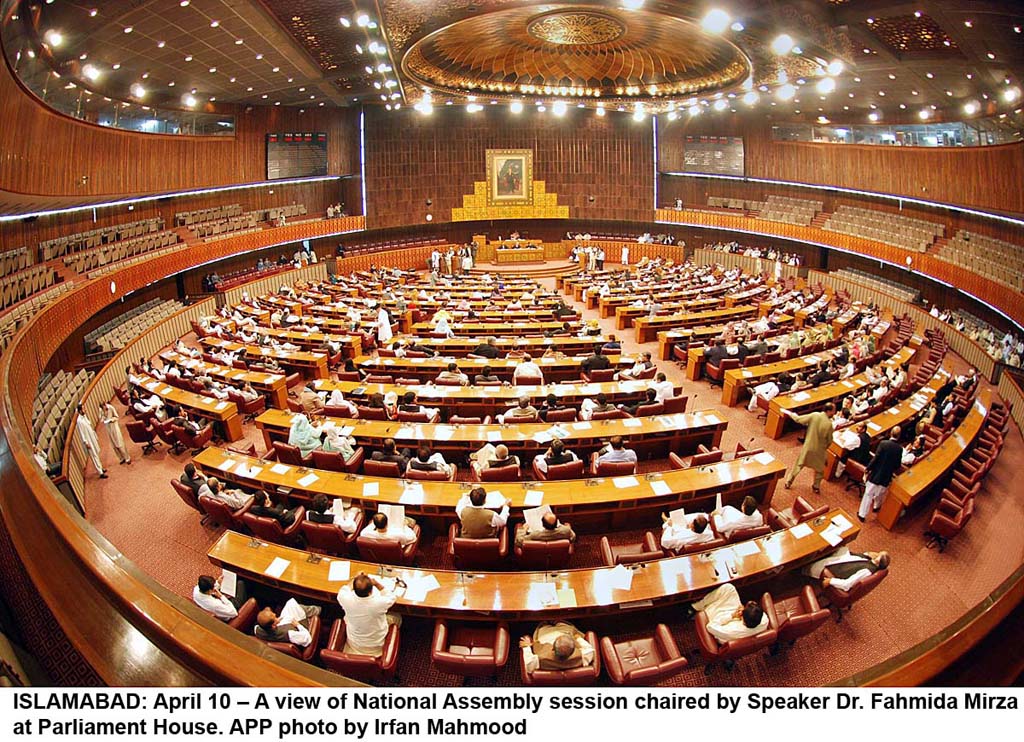 ---
ISLAMABAD: The National Assembly (NA) Standing Committee on Law and Justice on Tuesday formed a sub-committee to work on an amendment for an increase in the number of seats reserved for minorities in the lower house.

It also recommended that the Election Commission of Pakistan (ECP) oversee the intra-party elections of political parties.

The committee, which met with member of National Assembly (MNA) Riaz Fatyana in the chair, also decided to form a sub-committee on the legislative proposal moved by MNA Naveed Aamir Jeeva and tabled by MNA Dr Ramesh Kumar Vankwani, seeking an increase in the number of seats reserved for minorities in the NA.

The ECP secretary informed the committee that the number of seats reserved for minorities have not been increased since 1971. The committee instructed the secretary to get recommendations from the ECP on the issue. Supporting the move, Pakistan Peoples Party MNA Nafisa Ali Shah said that other political parties must also weigh on the issue.

Senator calls for parliamentary panel on minorities

The NA panel decided to form a sub-committee to review the issue and asked it to submit its report in a month with recommendations on the increase in number of reserved seats for minorities as well as their direct participation in the general election.

On the issue of having the ECP oversee intra-party elections of political parties, the committee chair forwarded the recommendation. During the meeting, Pakistan Muslim League-Nawaz (PML-N)'s Khawaja Saad Rafique raised the issue of appointments in the election commission, saying they were being made based on political considerations. "To ensure free and fair elections, we need more appointments like that of the ECP secretary," he remarked.

The committee also deferred three private members' bills for further consideration including the Legal Practitioner and Bar Councils (Amendment) Bill, 2018, moved by Ms Aliya Kamran. It was informed that the Pakistan Bar Council secretary was unable to attend the meeting due to his engagements, upon which it decided to defer the bill till its next meeting.

Shrinking political space for minorities

It deferred discussion on the reports of the judicial commissions regarding the terrorist attack on the Sri Lankan cricket team in Lahore in 2009 and the murder of judges in a prison in Sialkot. The representative of the Punjab government's home department, who attended the meeting, requested for time to provide the record wanted by the committee.

MNAs including Atta Ullah,  Lal Chand, Muhammad Farooq Azam Malik, Muhammad Sana Ullah Khan Masti Khel, Malik Muhammad Ehsan Ullah Tiwana, Agha Hassan Baloch, Shunila Ruth, Rana Sana Ullah Khan, Usman Ibraheem, Khawaja Saad Rafique, Syed Hussain Tariq, Nafeesa Shah, Aliya Kamran, Naveed Aamir Jeva and Dr Ramesh Kumar Vankwani attended the meeting.