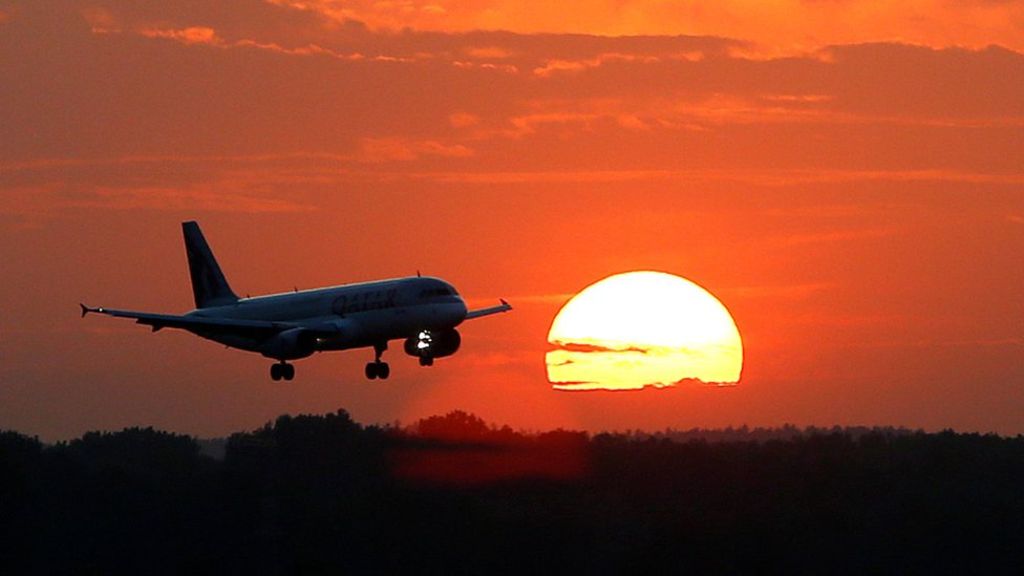 ---
ISLAMABAD: The federal government in its National Aviation Policy 2019 has withdrawn custom and import taxes on damp, dry and wet leases of aircraft, their engines and other parts in an attempt to spur growth in the domestic aviation industry. It has also decided to reverse the country's Open Sky Policy, resulting in the renegotiation of Air Service Agreements (ASA) with all foreign airlines operating in Pakistan.

Under the policy, all airports have been advised to make use of public-private partnerships for easing up their operations and using their land for commercial purposes as well as for the promotion of tourism. It has also offered significant waivers and allowances while increasing benefits for both national and international carriers in order to boost tourism.

According to the draft available with Express News, the new National Aviation Policy contains eight chapters and spans 53 pages. It includes chapters on consumer protection, green environment, human resource development training and education, guidelines for private airlines, tourism promotion regional integration license, airports and air navigation infrastructure as well as economic development and regulatory environment.

In addition, the federal government will be authorised to make any amendments in the new aviation policy.

According to policy draft, civil aviation charges for all domestic flights have been withdrawn while a cut of 25 per cent has been made on Civil Aviation Authority (CAA) charges for international flights. The permissible age for aircraft has been increased from 12 years to 18 years but the stakeholders have been advised to ensure that only aircraft with low-flying hours can be used up to 18 years of their age. The proposed policy also recommends increase in permissible age for cargo planes after which they can be used until 20 years of age.

CAA finalises new aviation policy for cabinet's nod

The new policy has maintained the CAA rules for international investments, according to which foreign airliners are allowed to conduct business in Pakistan by keeping up to 49 per cent of the shares. In addition, the validity period for regular public transport licence has been increased from one year to two years.

A separate category for tourism promotion and regional integration (TRPI) licence has also been introduced for the first time in the aviation policy. Under it, operators will be given 5-year licenses for promotion of tourism in the country with option for further extension of the licence. The TRPI licence-holders will not be permitted to use primary routes or stations and they will exempted from all types of charges.

As per policy, airlines with regular public transport licences are required to ensure three planes for domestic flights and five planes for international flights, while TRPI licence-holders will be allowed to maintain two aircrafts for commercial flights and one plane for private charter services.

All aircrafts procured on dry, damp and wet leases are required to get registration from CAA. The aircraft taken on wet lease will be registered for three months, which may be extended up to 180 days. However, the registration for planes on dry lease will not be validated for more than a year. The policy also permits use of helicopters for tourism purposes.

As per policy guideline, in addition to emergency operations, helicopters will be allowed for tourist purposes and adventure sports. The new policy divides aviation routes into four parts including trunk routes, primary routes and social economic routes A and B.

The new policy has withdrawn regulations for Open Sky Policy after which all of the routes relating to domestic and international airlines will be monitored from scratch. It has also resulted in waiver of duties and custom taxes on imports of dry and wet lease aircrafts and their engines and related parts. After the changes, imports of engines, landing gears, tires and other parts as well as oil and paint used for aircraft, carpets and ground support equipment and all other parts used in maintenance can be made without paying for customs and duties. In addition, the validity for licence for cockpit and cabin crew has been increased from one year to five years.

According to sources, the government through the new policy is offering more facilities to airlines wishing to start their operations in Pakistan. The proposals of the draft also include special benefits for general aviation operators and passengers. The policy also includes provisions for security and environmental protection as well as offers additional benefits for socio-economic growth through the aviation sector.
COMMENTS
Comments are moderated and generally will be posted if they are on-topic and not abusive.
For more information, please see our Comments FAQ