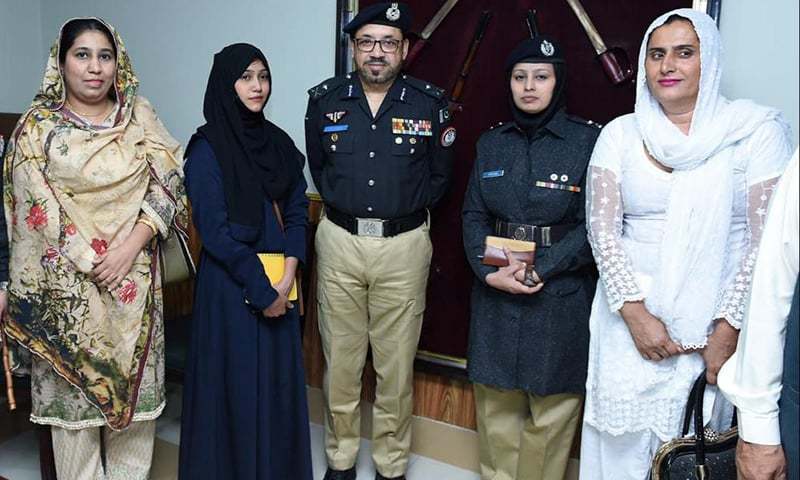 ---
KARACHI: The Sindh police will offer job opportunities for the first time to transgender persons, announced Sindh Inspector-General Dr Kaleem Imam on Monday.

The announcement was made after a meeting between a delegation of the transgender community with Sindh police chief in Sukkur.

IG Dr Imran said that transgender persons will be employed in the police department to perform duties at different offices of the provincial police force.

He also said that work is underway to restore quota for differently-abled persons in Sindh police and "soon necessary steps will be initiated in this regard".

The provincial police chief further said that necessary measures will be taken to offer job opportunities to minorities in Sindh police.

Four transgender persons held for 'celebrating birthday' at Karachi beach

Efforts are being made to improve the quality of policing and special focus is being given to promote a public friendly environment at police stations in Sindh, he added.

IG Dr Imran said work related to the welfare of police employees is also underway, while the government's education quota and residential facilities to Sindh police force will be provided in the near future.

Talking to The Express Tribune, transgender community representative Bindiya Rana lauded the announcement of 5% quota set aside for the transgender persons in Sindh police, saying this decision would enable a safer environment for the transgender community to visit police stations.

"The transgender community welcome the announcement of jobs being offered in Sindh police. We often see transgender persons reluctant to register an FIR against harassment and violence they face because often at police stations they don't feel safe to talk to men police officers about such sensitive cases," she said.
COMMENTS (1)
Comments are moderated and generally will be posted if they are on-topic and not abusive.
For more information, please see our Comments FAQ