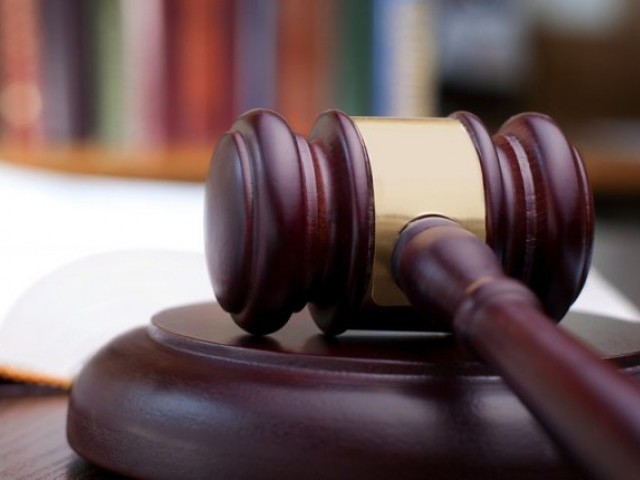 ---
ISLAMABAD: Internal conflicts are rife among members of the Supreme Court Bar Association (SCBA) as a show-cause notice was issued to its secretary for not attending important meetings.

"Those who do not show up at bar meeting are brokers of judiciary," said SCBA President Amanullah Kanrani while addressing a press conference on Monday.

"We will hold a special meeting to discuss appointment of judges and determine the scope and limit of suo-motu notices," said the SCBA president.

Kanrani said despite earnest efforts, the issue of grouping persists in the association.

"Thirteen of the 23 members of the executive committee are here with us today," he said, adding that majority was in attendance and quorum was also complete, but the secretary and his comrades were not there.

"We did not have any control during the tenure of [former chief justice of Pakistan (retd) Mian Saqib Nisar as Secretary Azmatullah Chaudhry and other members always prohibited us from taking up any issue other than the Supreme Court's plots with the chief justice," said Kanrani. "Azmatullah has always acted in violation of the decisions taken by the association."

From day one, he said, they had been expressing the need for a debate on the appropriate procedure for appointment of judges and other issues like horse trading in bar elections and Article 184 (3) of the Constitution, but the bar secretary and his supporters did not allow them to hold debates on such issues.

He termed the lawyers, who supported the secretary, as "brokers of judges".

The president said uniform representation should be given to the bar, judiciary and parliament in the judicial commission so that questions could not be raised over the merit of the decisions.

"The 19th Amendment has lost its liability. There is a need to take parliament, judiciary and lawyers on board for doing everything under the supervision of parliament," he said. "The members who are not present are brokers. The majority decision is that we should have the right to make amendment in Article 184 (3) of the Constitution."

He announced holding a seminar in April.

"We are against the practice of flattering judges. We will continue to work for the rights of the legal community and judicial supremacy," said Kanrani.

The SCBA president said, "One of the bodies held immoral activities in the lawyers' hostel. Why are the government institutions helpless in taking action against Ambassador Hotel? If this complex is not vacated, I appeal to the legal fraternity from all over the country to come and join us in protest."

He urged the government to take action before any mishap occurred.

"The SCBA secretary has been issued a show cause notice and if an adequate reply is not received, legal action will be taken against him," he added.