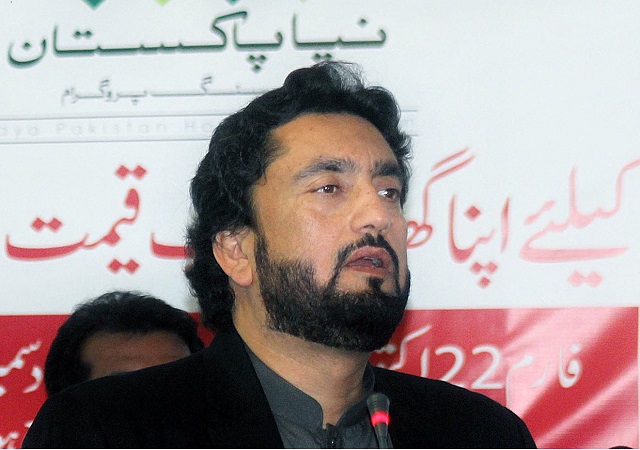 ---
ISLAMABAD: Minister of State for Interior Shehryar Afridi has said Pakistan wants peace and not war with India but the neighbouring country will get a befitting reply if it attempts any misadventure.

Addressing the Young leaders' Summit 2019 at the Jinnah Convention Centre here on Sunday, the state minister said we respect India as a neighbour but it should know the entire nation is standing with the armed forces.

He further maintained the Pashtuns never spoke against the green flag and anyone speaking against the state is speaking someone else's language.

Afridi says 'will not accept any do more demands'

"Those who attacked our schools, hospitals and mosques will get an answer," said Afridi, claiming decisions regarding national interest will not be made on calls from other countries but by Pakistan itself.

He also advised the nation's enemies to take corrective measures, otherwise they will have to pay as the government is very much aware of threats and the people of Pakistan will not compromise on anything against their land.

Moreover, the state minister claimed anti-Islam forces are conspiring against Muslims but their nefarious designs would be foiled through unity and steadfastness.

"Enemies of Islam are busy hatching conspiracies but the Muslims would face them through perseverance following Islamic teachings in letter and spirit," he warned, adding Pakistan will not compromise on the right of the Muslims or any minority.

He said minorities' rights are being protected and would always be safeguarded as Islam enjoins giving them their due rights.

Meanwhile, Dr Afia Siddiqui's sister Fauzia Siddiqui addressing the conference said her sister's only crime was promoting education and she will come back one day.
COMMENTS
Comments are moderated and generally will be posted if they are on-topic and not abusive.
For more information, please see our Comments FAQ