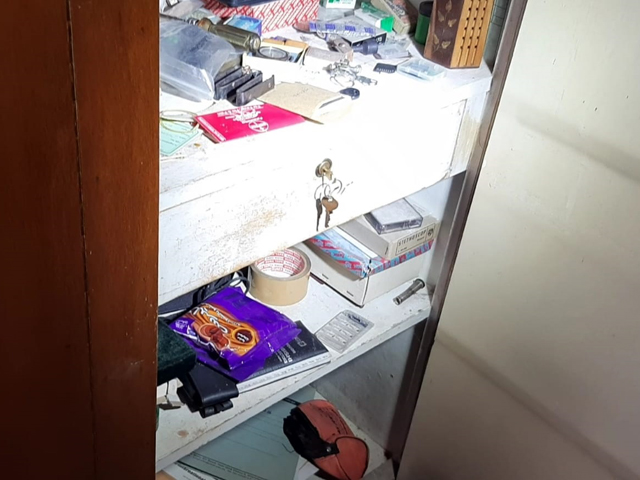 ---
RAWALPINDI: Police on Saturday arrested a suspicious woman and taken the trusted family maid into custody after valuables worth Rs20 million were stolen from a house situated on the city's Nisar Road earlier this week.

After lodging a first information report (FIR) on Friday, two days after the incident took place within the limits of Westridge Police Station, the forensic team collected finger prints of the main suspect – a domestic helper who allegedly committed the crime on the very first night after being hired on Wednesday, March 27.

Sources privy to the development told The Express Tribune that the finger prints were taken from cupboard, safe, table and doors of the crime scene.

They revealed that at least three similar incidents had also been reported from twin cities within a month, in which newly-hired maids run away after robbing their employers on their first night at work, before their CNIC and other documents are acquired.

Rawalpindi maid runs away with valuables worth Rs20m in 'biggest house robbery'

CCTV footage obtained from neighbours of the victims was also being closely examined, said the police sources, adding that Taj Bibi, the trusted family maid responsible for introducing the suspect to the family, was also under investigation.

In what is being dubbed as the 'biggest house robbery' in the city's criminal history, a newly-hired female domestic helper ran away with valuables worth Rs20 million as her employers fell asleep after being 'intoxicated' on Wednesday.

Yesterday, the residents, Syed Mustafa Hussain who is a retired government officer and his daughter and son-in-law, both doctors from America, had expressed concerns over police inaction despite passage of 48 hours after the crime.

When contacted, Rawalpindi CCPO Abbas Ahsan had said the complaint was being lodged at the police station concerned. However, police have questioned the victims' move of hiring a complete stranger as a maid. He said despite clear directions on informing the relevant police station of any such hiring, the residents of the house in question failed to comply with the regulations.

The daughter and son-in-law of Hussain had recently returned from the United States along with all their life savings and were awaiting construction of their own house in the same street.

Speaking to The Express Tribune on Friday, Hussain said that he had been living in the same house for the last 25 years and their maid, identified as Taj Bibi, had served them for good 20 years.

Narrating the whole ordeal, he said that on the morning of March 27, Taj Bibi sent a young woman to replace her as the domestic helper, whose CNIC and other documents were to be collected on the next day.

However, on her very first night at work, she "mixed some sedatives into our meal" and when everyone present at home fell asleep, she unlocked the cupboard and stole saving certificates worth Rs15 million, 50 tolas of gold jewellery, Rs350,000 in cash, $900, £500 and prize bonds worth Rs75,000, he added.
COMMENTS
Comments are moderated and generally will be posted if they are on-topic and not abusive.
For more information, please see our Comments FAQ