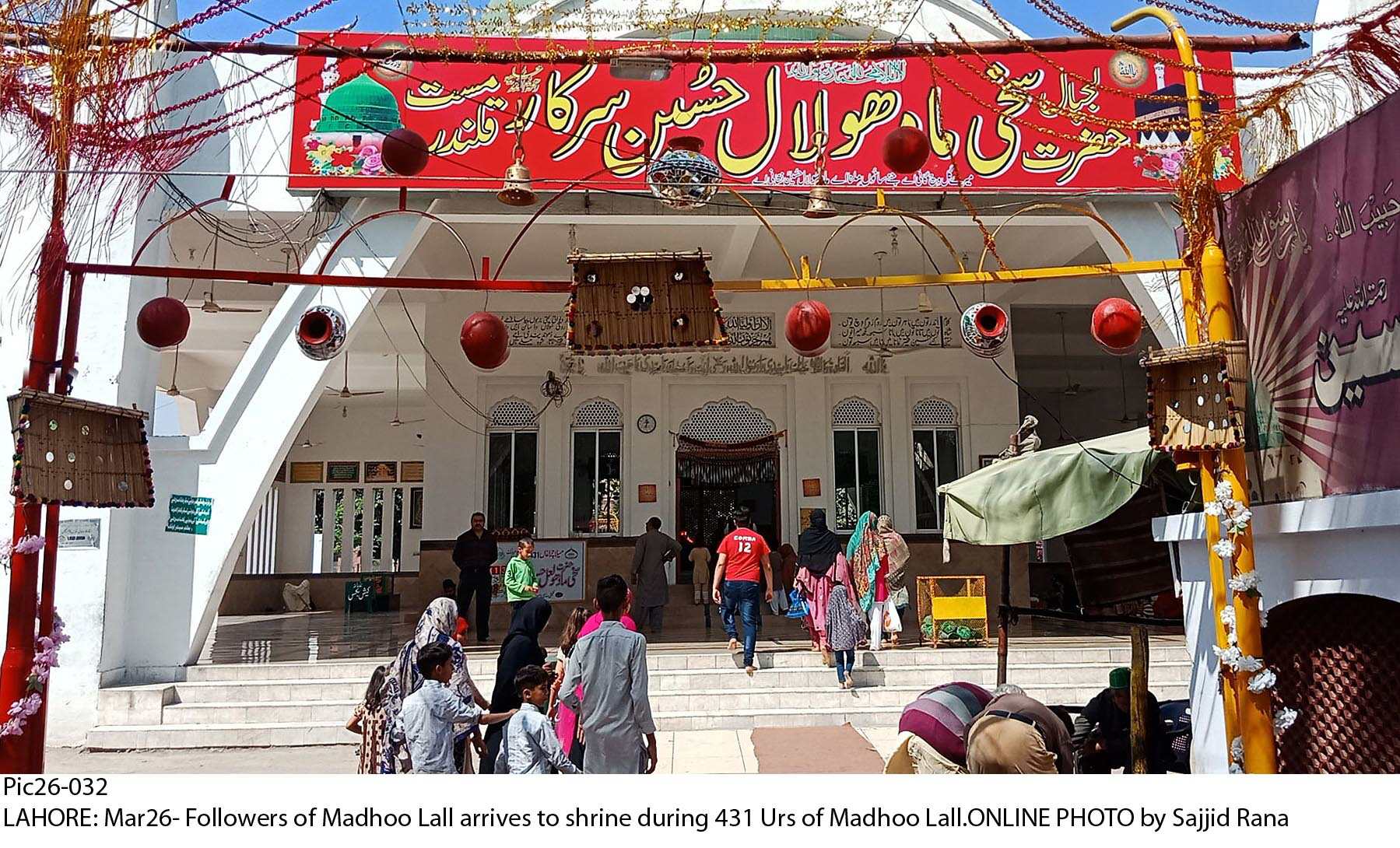 ---
LAHORE: The Walled City of Lahore Authority (WCLA) is organising a Mela Chiraghan (festival of lights) in collaboration with the Punjab Auqaf Department between March 29 and April 1.

The three-day festival will include a series of qawali nights at the shrines of Sufi saints.

Qawal Faraz Ajmal Khan will perform at Darbar Madho Lal Hussain on March 29 as will Qawal Afzal Ali Khan at Darbar Shah Jamal on March 30. Qawal Sher Miandad will perform at Darbar Mian Mir on March 31 and Qawal Mohsin Ijaz Papu at Darbar Shah Turt Murad on April 1.

The Qawali will be organised daily between 7pm and 10pm. The event will be open to the public. The Kafi's and poetry of Shah Hussain will be recited at these qawali nights.

Every year, the festival of lights is celebrated at the Urs of Sufi poet and saint Shah Hussain. This year, the celebrations will be expanded to other parts of Lahore in order to revive the spirit of the festival.

Shah Hussain lived in Lahore in the 16th century. The urs takes place at the shrine of Madho Lal Hussain in Baghbanpura, on the outskirts of the provincial capital.

WCLA Director General Kamran Lashari said that Lahore is the land of saints, packed with shrines, tombs and rich Sufi culture. "It is important that the teachings of our saints reach the masses," he said. Lashari added that this is one of the oldest festivals of Lahore and people from various religions also attend the event. "We have taken up the initiative to speed up the festivity all around Lahore."
COMMENTS
Comments are moderated and generally will be posted if they are on-topic and not abusive.
For more information, please see our Comments FAQ