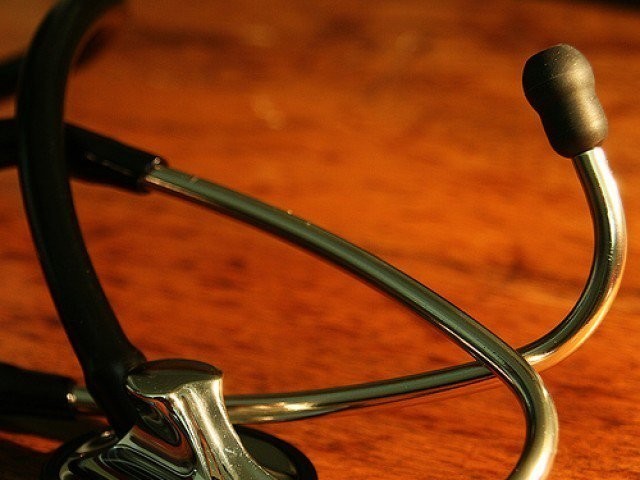 ---
RAWALPINDI: Doctors in Rawalpindi have announced plans to suspend all outpatient department (OPD) services in the city in a phase-wise manner to protest against a myriad of issues including the introduction of the new medical teaching institutions law and the removal of BBH medical superintendent.

This was announced by doctors who are part of the Young Doctors Association (YDA) on Tuesday.

In a meeting of the YDA, chaired by its Punjab Chairman Dr Shoaib Tarrar, it was decided that the association will launch a protest against the government's plans to introduce a new law for medical teaching institutions in the province, inability of the government to introduce a law to ensure security at hospitals and restoring the suspended medical superintendent of Benazir Bhutto General Hospital (BBH) Dr Tariq Niazi.

The meeting decided that in the first phase of their protest, YDA officials said that they will boycott duties at the outpatient department (OPD) at the BBH on Friday, March 29.

In the next phase, they will boycott services at the OPD of the Holy Family Hospital (HFH) and the District Headquarters Hospital (DHQ).

During the meeting, heads of the YDA wings at the three allied hospitals in Rawalpindi including Dr Rana Muhamamd Azeem, Dr Ashfaq Niazi, and Dr Shahid Fida participate along with other members, concluded that rolling out the new MTI law would be equivalent to privatising hospitals.

They collectively rejected this move.

Moreover, on the issue of security at government-run hospitals, the young doctors were of the view that there was almost negligible security available for doctors and staff. This situation was not acceptable, they maintained.

Laws for ensuring security at hospitals should be developed based on a 'zero-tolerance policy', they maintained.

On the subject of Dr Niazi's suspension, the YDA — which has already termed it a case of political interference in the affairs of the hospital — stated that the official should be provided justice for the political victimization he has suffered and that he should be restored to his post with grace and honour intact.

They further added that any situation arising as a result of their strike would be the sole responsibility of the Punjab Health Minister.

Published in The Express Tribune, March 27th, 2019.
COMMENTS
Comments are moderated and generally will be posted if they are on-topic and not abusive.
For more information, please see our Comments FAQ