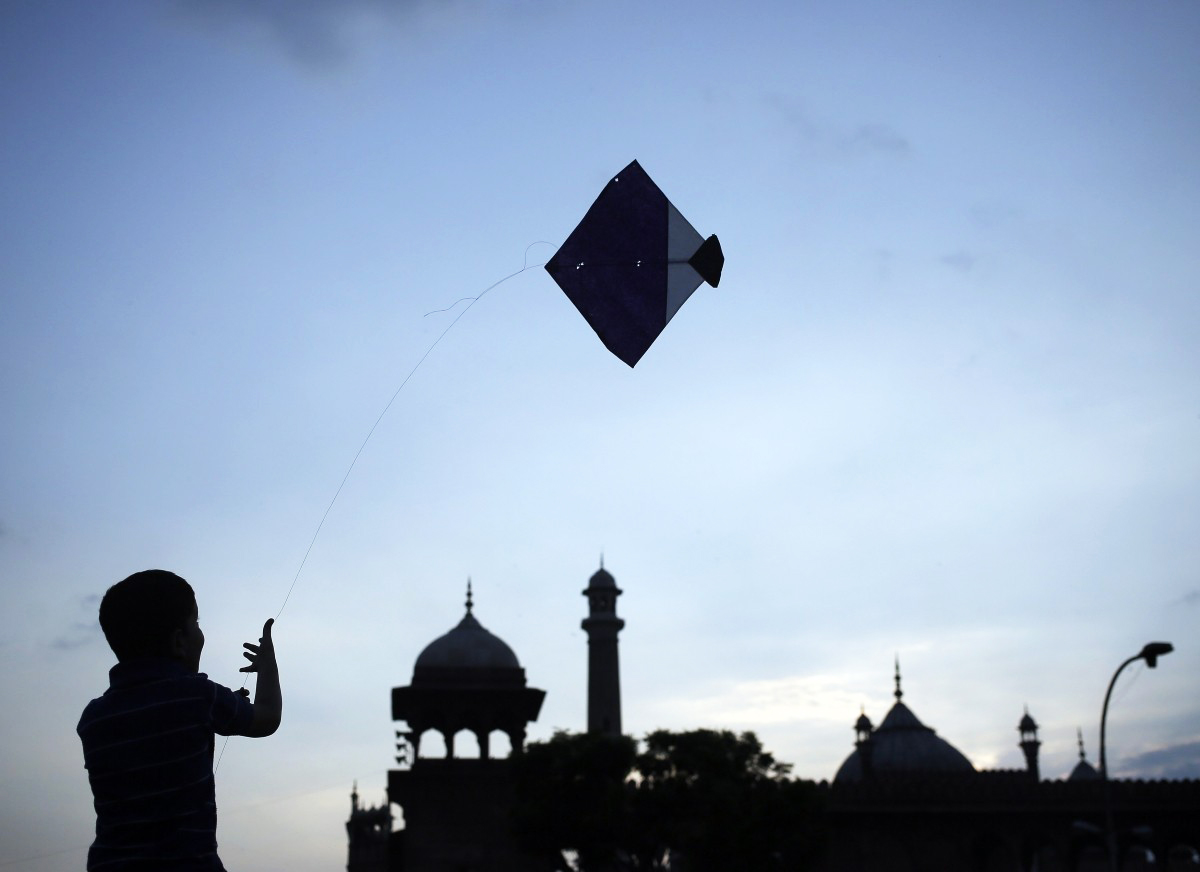 ---
LAHORE: Factory Area police suffered at the hands of kite flyers who beat up officials in a bid to foil the arrest of one of their peers in Chungi Amar Sidhu in Pind.

The scuffle erupted between the cops and kite flyers after officials, including TSI Danyal and others, caught a man named Waris from the Dera Mayowan Mohalla of Mayowan Wala near Baba Riaz's shrine. The policemen wanted to take the detained man to the police stations, but his associates intervened. The locals clarified they would not allow the man to be taken to the station.

Matters turned heated after an exchange of colourful language which ultimately led to both sides trading blows. The kite flyers thrashed the police officials who called for backup. Consequently, more than 10 policemen launched an operation against those involved in beating their colleagues. A few people were rounded up and taken to the police station.

Later, residents of that locality assembled on the main road and blocked it to protest against the arrests of "innocent people" instead of those who actually beat the police officials. However, the DSP concerned reached the scene and heard both sides of the story. As a result, some of the arrested individuals were released.

Locals also provided some video clips to officials as evidence as proof that their people were not involved in the scuffle. They also assured the cops of complete full support to arrest those who had escaped.

Talking to The Express Tribune, SHO Factory Area Rana Akhtar Ali confirmed that police personnel were thrashed by kite flyers and some cops were sent to arrest the accused persons. He added those who were not involved were released after presenting their side of the story.

When asked, he said the Factory Area was infamous for defying the ban on kite flying. He said kite flyers would be taken to task to avoid risking the lives of innocent people.

Superintendent Police (SP) Shehbaz Elahi said kite flyers would be brought to book and there would be no leniency at any cost. He assured that no innocent people would be arrested is a reaction to the scuffle.

Eyewitnesses said the Mayo Baradri (brotherhood) has a stronghold in the locality and it was humiliating for them to have one of their group members arrested from their dera or sitting. Therefore, they offered stiff resistance to save face and their reputation.

As a result, it became difficult for the police officials to take the arrested suspect to the police station during in the presence of locality members. Later, complainant Sub Inspector Muhammad Sanwal Maqsood got an FIR registered at the Factory Area Police Station under sections 147,149,506,353,186 of the PPC and Section 4 of the Kite Flying Act 2001.

He outlined that some police officials were patrolling in the mentioned area when they came across some kite flyers at a dera.  When police tried to arrest them, locals from the present Mayo Baradri resisted and then thrashed officials, resulting in severe injuries to TSI Danyal's leg. Constables Qasim, Maqsood and Saleem also suffered injuries.

Fifteen people were nominated in FIR and between eight to 10 people as unknown persons. The accused included as Abid, Shahid, Nasir, Yasir and others.

It is pertinent to mention that Kotlakhpat and Factory Area are the precincts where kite flying could be seen during weekend night while the sky seemed colorful with different kites on Sunday evening.
COMMENTS
Comments are moderated and generally will be posted if they are on-topic and not abusive.
For more information, please see our Comments FAQ