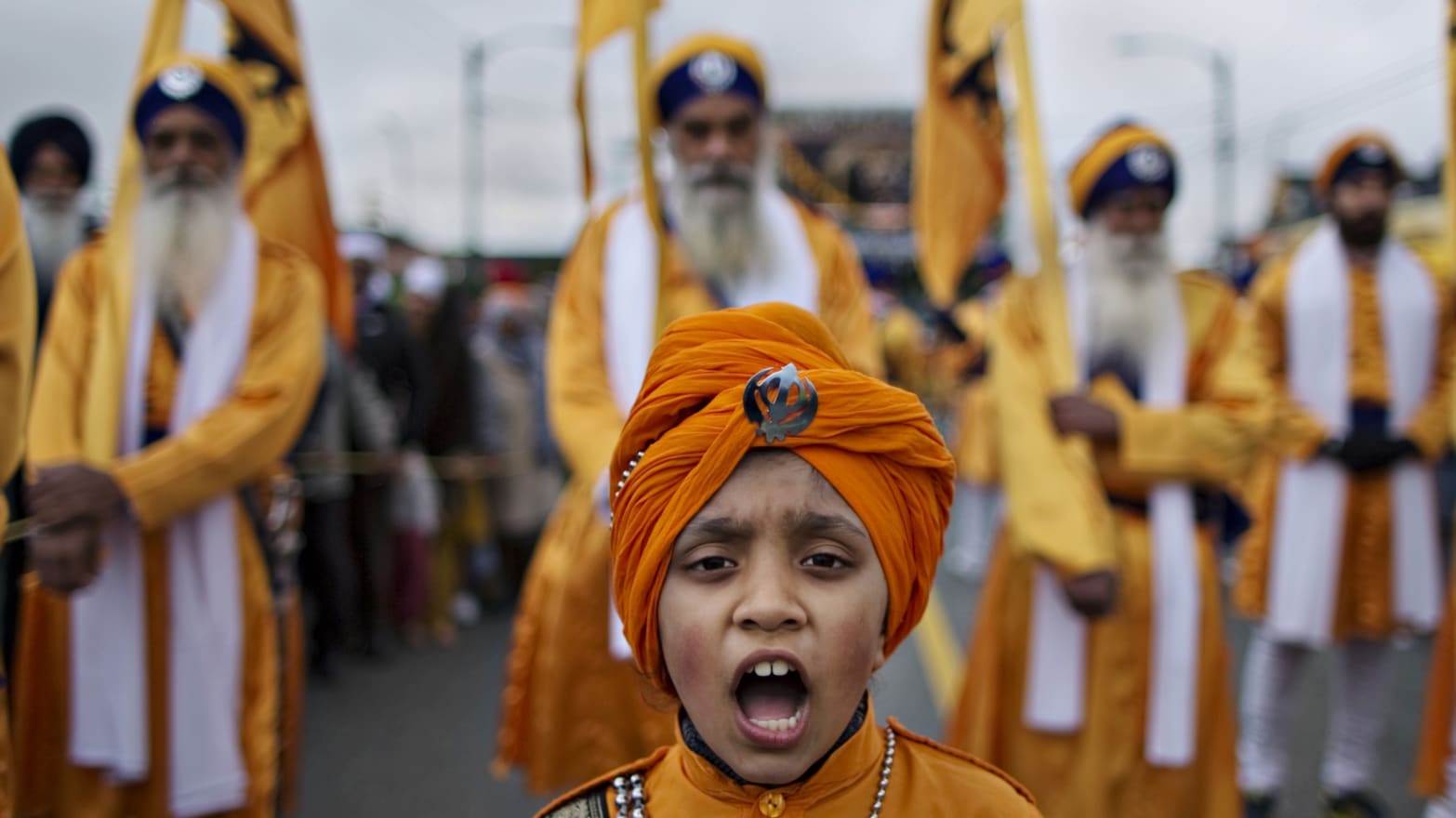 ---
LAHORE: The Evacuee Trust Property Board (ETPB) board has assured Sikh community organisations that it will accommodate the maximum number of Sikh pilgrims to participate in the Khalsa birthday and Vaisakhi, the new year celebrations of the faith.

The board said all preparations for the celebration have been completed, and that the central ceremony of the two events would be held in the Gurdwara Panja Sahab in Hassan Abdal on April 14.

The deputy secretary of the shrines department of the ETPB, Imran khan, informed that under the Pakistan-India agreement, 3,000 Sikh pilgrims will be granted visas.

However, the government of Pakistan has issued directions to its embassy in New Delhi that even if more than 3,000 requests for visas are received, then visas should still be issued.

In this regard, a message has been sent to the Shiromani Gurdwara Prabandhak committee and Delhi Gurdwara management as well as other Sikh organizations that despite the current tensions between Pakistan and India, the Sikh visitors would be provided complete security and due respect and honor.

The Sikh pilgrims will arrive at the Wagah station of Lahore on the 12th of April and three special trains will be sent to the Atari station for the Sikh visitors from the Lahore's Wagah railway station.

They will be provided food at the Wagah railway station after clearance from the customs and immigration. Police, paramilitary forces, ETPB personnel will accompany the trains from Lahore to Hassan Abdal.

After the central ceremony of the Khalisa birthday and Vaishakhi, the Sikh pilgrims will tour important places associated with Sikhism including the Janam Astana Nankana Sahib, Darbar Sahab Kartarpur and Dera Sahab Lahore. They will also be briefed on the work done for the construction of the Kartarpur corridor and also visit sites.

Meanwhile, the leaders of the Pakistan Sikh Gurdwara Prabandhak committee has rejected India's claim that old buildings have been torn down and trees chopped in the Darbar Sahab Kartarpur.

Sardar Bashan Singh said that structural integrity of the Gurdwara Sahab in Darbar Sahab remains intact. He said that a few years ago, a few rooms were built and they were later removed, however, they were not a part of the Gurdwara. Regarding trees, he stated that a few trees that were planted after 1970 have been cut to expand the building around Darbar Sahab. Hundreds of other trees have been further planted on and around the premises, he added.