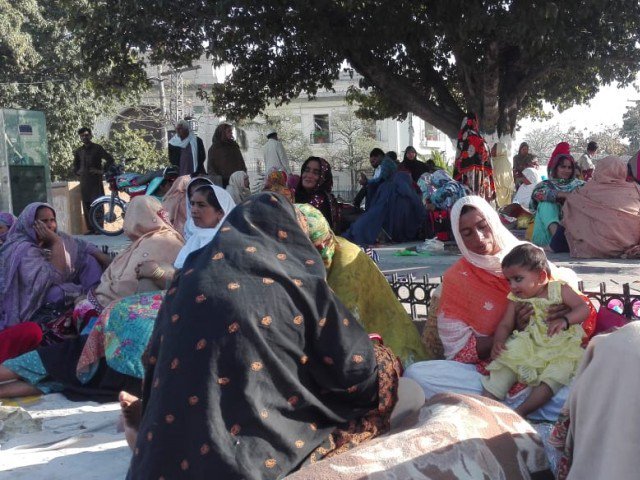 ---
LAHORE: The Lady Health Workers (LHWs) ended their four-day long sit-in outside the Punjab Assembly after successful negotiations with the government.

The end of the protest was announced by LWHs leader Rukhsana Anwar. She, while talking to the media on the occasion, said a 25-year-old issue has been resolved. The government has agreed to their demands and a committee had been formed in which government and unions' representatives would be included.

Anwar thanked the media for the support. She said the media highlighted their issues in an unbiased way. "The media played an important role in breaking the indifference of the government and conveyed our issues to the corridors of power," she remarked. The LHWs have been protesting almost every year in the last decade in favour of their demands. They launched their protest in 2008, initially demanding regularisation.

Lady Health Workers vow to continue sit-in in Lahore

In 2012, their demand for regularisation was accepted. However, they were not upgraded into the next pay scales and neither were they given perks and privileges enjoyed by the other permanent employees.

The announcement of the success of their sit-in was received well by LHWs. They celebrated it by dancing and singing. Later, they packed their cooking and lodging gear before leaving for home.

Mall Road presented a deserted and dirty look after the end of the protest as it was littered with waste and leftovers of protestors. Meanwhile, the health department issued a statement in this regard and it read that the sit-in of the LHWs at the Chairing Cross has ended after successful dialogue with Punjab Law Minister Raja Basharat on Thursday night. The breakthrough came after the chief minister's office issued the notification of a committee headed by the law minister. The committee will conduct the first meeting on Monday.

Published in The Express Tribune, March 23rd, 2019.