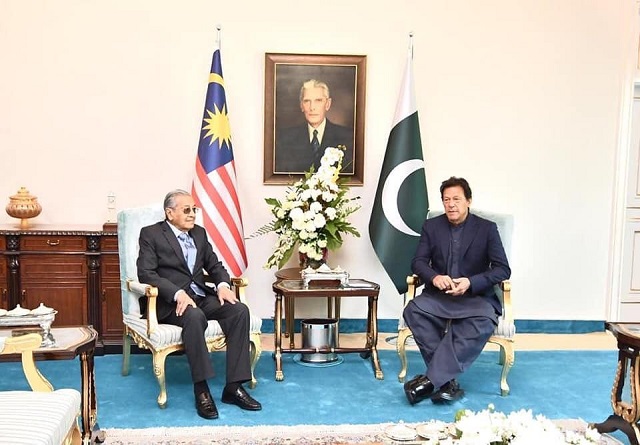 ---
Prime Minister Imran Khan on Friday lauded his Malaysian counterpart for his statesmanship and stance on issues affecting the Muslim world.

In a joint news conference, Premier Imran maintained that a very few heads of the states have a clear stance on issues affecting Muslims.

Prime Minister Mahathir Mohamad "stands apart among other leaders", whom PM Imran referred to as "mere officeholders", for his solid stance against corruption.

Imran, Mahathir pledge to combat Islamophobia

On economic growth, the prime minister lauded the visiting dignitary for how Malaysia developed under his premiership and that its anti-corruption model had become an example for Pakistan to follow.

Elaborating further, Mahathir apprised the media that the two premiers had exchanged dialogue on how to combat corruption.

During his three-day official visit to Pakistan, the Malaysian premier said that he regretted that not a single Muslim country could be called a "developed nation".

He revealed that Malaysia had intended to become a developed country by 2020 but due to corruption and government transition, the target had been delayed to 2025. "We hope that other Muslim countries also elevate themselves and become developed nations," he added.