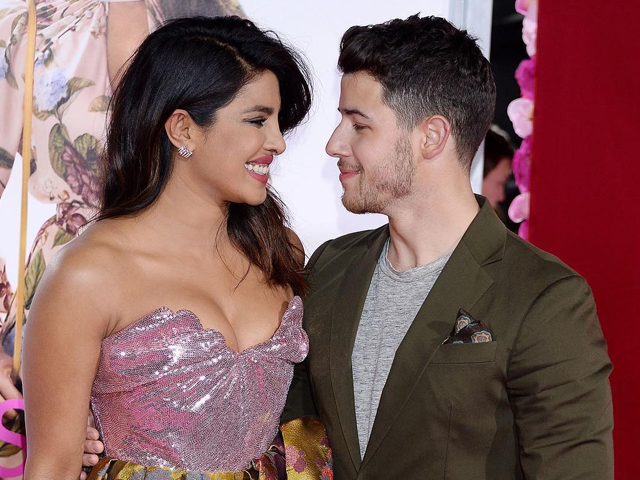 ---
Bollywood starlet Priyanka Chopra has always been straight forward about her stance on feminism and the way a woman should be treated in every society.

On the same note, there have been multiple instances where the Bajirao Mastani star has slammed men for attaching gender stereotypes to women. And so, she is a strong opponent of the common typecast that a woman's place is in the home.




Opening up about her marriage to singer Nick Jonas, Priyanka joked, "I'm a terrible wife because I can't cook." The 36-year-old actor married the 26-year-old Jonas Brothers star last year and has now revealed she warned him when he proposed to her that she was "awful in the kitchen."

According to Priyanka, Nick is used to eating delicious home cooked meals by his mother.




"I can't cook. And, I told him that when he proposed. I was like, 'Listen, you're from a good southern home, you're used to your mom making you amazing food. You're not marrying that girl.' I cannot cook. I can make eggs, also sporadically, maybe at night," she continued. Luckily, Nick didn't mind the Quantico actor's lack of culinary expertise and admitted he is no good either.

During an appearance on The View on Tuesday, Priyanka said, "I'm a terrible, terrible wife in that sense but the most amazing thing when I told him that, 'Babe, I can't cook and I hope you know that', he said, 'It's alright babe, neither can I'. But, you don't hear that from guys! They're usually like, 'It's okay, baby.' And he was like, 'I can't either'."




Meanwhile, Nick recently claimed he would be willing to team up with his wife on a song, because he thinks she has an "amazing voice". "I'd be open to it, I mean, she's got an incredible voice and there's a lot of music in our house and a lot of dancing. So, I don't know. Right now we're just enjoying the first couple months of married life and we'll see where it takes us."

Have something to add to the story? Share it in the comments below. 
COMMENTS
Comments are moderated and generally will be posted if they are on-topic and not abusive.
For more information, please see our Comments FAQ