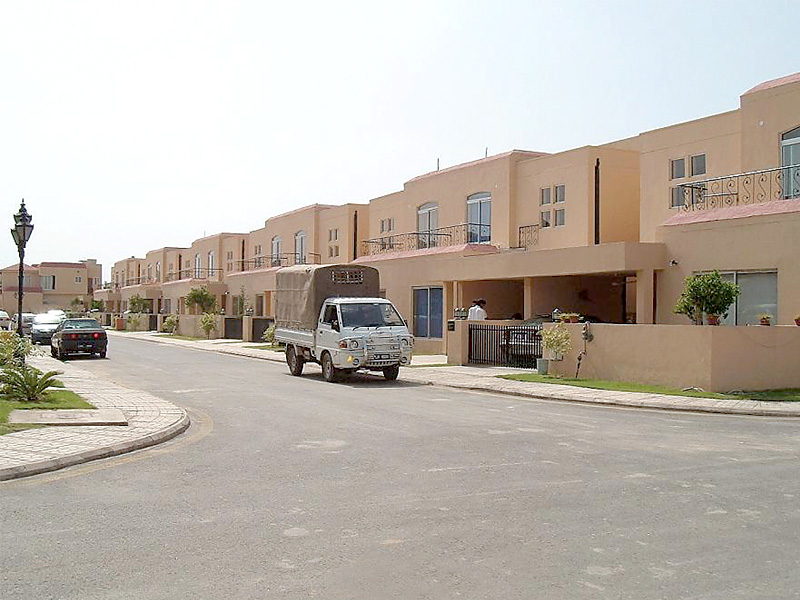 ---
ISLAMABAD: The Supreme Court has accepted Bahria Town's offer to purchase the 17,000 acres of land for a total price of Rs460 billion.

A three-judge bench headed by Justice Sheikh Azmat Saeed and comprising Justice Faisal Arab and Justice Muneeb Akhtar is hearing the matter regarding the implementation of the previous SC verdict on Bahria Town's Karachi project.

Barrister Syed Ali Zafar, counsel for Bahria Town, offered that his client would pay Rs25 billion as a down payment, of which Rs15 billion has already been paid, while the remaining amount shall be paid over seven years within instalments of Rs.2.25 billion per month for the first four years and the outstanding amount in equal instalments over the next three years.

The court accepted the offer and directed that in return, Bahria Town will be able to lease the properties to third parties.

Barrister Zafar requested the court that as a consequence of this settlement, the pending National Accountability Bureau (NAB) case may be closed.

The bench accepted his plea and directed NAB not to file the reference against Bahria Town or its past and present directors. However, the court added that if Bahria Town defaults on two consecutive instalments and fails to clear the outstanding amount along with the third instalment, NAB may reinitiate the reference.

The court also directed that Bahria Town will pay four per cent per annum markup on any amount outstanding after four years.

With regard to any references to be filed against Malir Development Authority and Sindh government officials, the court directed that if NAB wants to file any reference, then it must first file an application before the SC and the court will decide the issue accordingly.

Additional Attorney General Tariq Mahmood Khokhar appeared on behalf of the federal government.

Zafar, in a statement, said it is a positive step that a great project like Bahria Town Karachi has been saved and the interest of people who have invested in the project has been safeguarded, while also benefitting the national exchequer. He added that the settlement is a positive and constructive step which has regularised any defaults in the transaction.
COMMENTS
Comments are moderated and generally will be posted if they are on-topic and not abusive.
For more information, please see our Comments FAQ