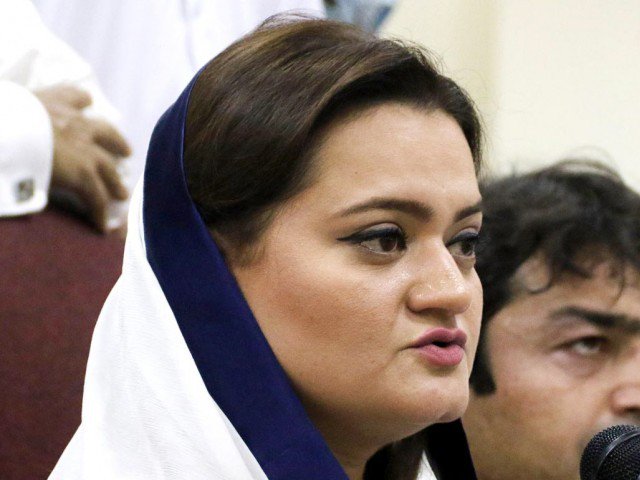 ---
ISLAMABAD: PML-N spokesperson Marriyum Aurangzeb has alleged that Prime Minister Imran Khan had promised to throw Jahangir Tareen out of the party if he were convicted by the judiciary but had then taken a U-turn and included him in a cabinet meeting.

She also claimed that including a person found guilty by a court in a cabinet meeting may constitute contempt of court. In a statement issued on Tuesday, she charged that PM Imran Khan loved Automatic Teller Machines (ATMs) that derived their incomes from money laundering, adding that the prime minister's attitude emanated from his belief that he was above the law.

She also demanded an explanation from the prime minister as to why a person sentenced in a money-laundering case had been made part of a constitutional forum, and also questioned why the agricultural reforms sector was being handed over to a money launderer.

Marriyum Aurangzeb also claimed that money laundering had been carried out through insider trading and in the names of the children and a cook, and that the earnings of the farmers were now being usurped, inquiring as to why action had not been taken on these illegal activities.

She also questioned as to why Prime Minister Imran Khan had not asked the Federal Investigation Agency (FIA) to take action against Jahangir Tareen after the supreme court's decision, adding that the prime minister should first bring back Jahangir Tareen's money as part of his promise to return to the country 600 billion rupees in looted wealth.

She further alleged that, after granting an NRO to his sister Aleema Khan, Imran Khan had recalled Jahangir Tareen and allowed him to sit in a cabinet meeting, an act Marriyum Aurangzeb claimed also amounted to an NRO for Tareen.

The PML-N spokesperson complained that the eyes of the National Accountability Bureau (NAB) and the government were shut on the subject of the implementation of the court's decision against Jahangir Tareen.