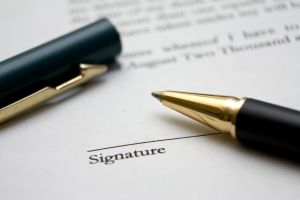 ---
The National University of Modern Languages (NUML) and Sustainable Development Policy Institute (SDPI) have agreed to work together in the field of research.

In this regard, NUML Rector Major-General (retired) Ziauddin Najam and SDPI Executive Director Dr Abid Qaiyum Suleri signed the memorandum of understanding (MoU) at NUML on Tuesday.

Dr Suleri said that the collaboration of the university and the youth-led think tank was mainly to engage the youth in research projects, especially on social entrepreneurship.

Noting that public sector universities in particular lag behind in quality research, he said that their think tank and the university can help the students in realising their true potential through providing capacity building training and engaging them in leadership development initiatives.

"Our university students have great potential to play an active and positive role in building a sustainable society," he said, adding that both organisations can conduct joint research on issues of mutual interest. NUML Rector Maj Gen Najam said that a link between academia and a youth-led think tank was the need of the hour.

"The importance of policy research think tanks in developing countries like Pakistan cannot be ignored," he said, adding that research must be purpose-oriented to achieve the desired results.

NUML will collaborate with SDPI in joint research, research journals and seminars, he said, adding that NUML will also launch a web TV soon. 

Published in The Express Tribune, March 20th, 2019.
COMMENTS
Comments are moderated and generally will be posted if they are on-topic and not abusive.
For more information, please see our Comments FAQ