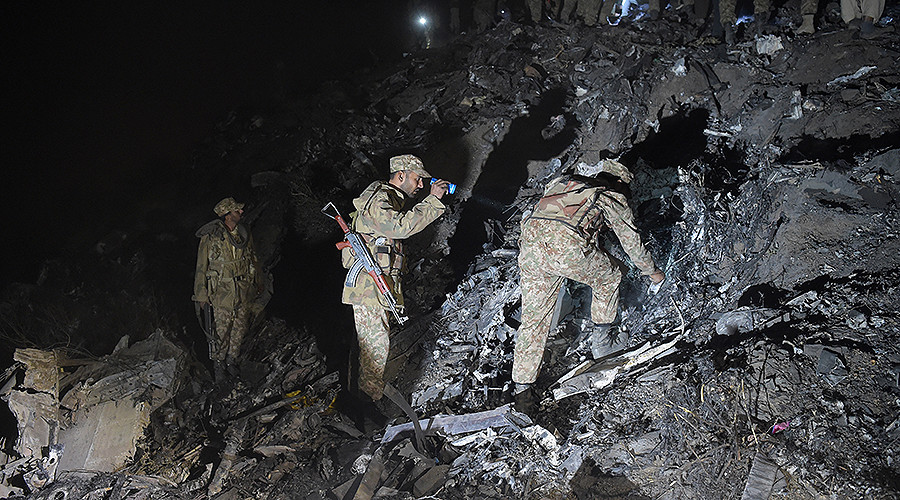 ---
KARACHI: The federal government on Tuesday decided to replace the Safety Investigation Board (SIB) that was previously tasked with investigating aircraft disasters with a new Aircraft Accident Investigation Board (AAIB).

The decision to form a new investigation board has been taken after accident report of Pakistan International Airlines (PIA)'s flight PK 661 that crashed in December 2016 could not be released even after the passage of 3 years.

The new board is said to be autonomous which will report directly to the Prime Minister whereas earlier the investigation board used to work under the aviation division. A separate budget would also be allocated for the board while the government would not interfere in its operation.

According to sources, after the federal cabinet approves the government's aviation policy, the SIB would be disbanded after which aviation experts will be included in the new board. Sources said broad features of its functioning have been outlined and limited time span will be given to investigate an aerial disaster. Its duration would be 6 months to one year.

PK-661 crash: Locals unable to forget 'scenes from hell'

It is also learnt the investigation report will be sent directly to the PM instead of the aviation division. The new board will not work under the aviation division.

Prime Minister Imran Khan was earlier informed a Fokker aircraft of the PIA PK-661 that had taken off from Chitral to Islamabad had crashed in Hawelian in December 2016.

There were 45 passengers on board the plane including Junaid Jamshed and its investigation report could not be released even after three years upon which the PM expressed anger over the board's performance and on this unusual delay directed the officials concerned to disband the safety board and replace it with a new autonomous board.

It must be noted the current board used to work under the aviation division while the proposed new board will report directly to the PM and will include experts of aerial disasters who will conduct the investigation and present a final report to the premier.
COMMENTS
Comments are moderated and generally will be posted if they are on-topic and not abusive.
For more information, please see our Comments FAQ