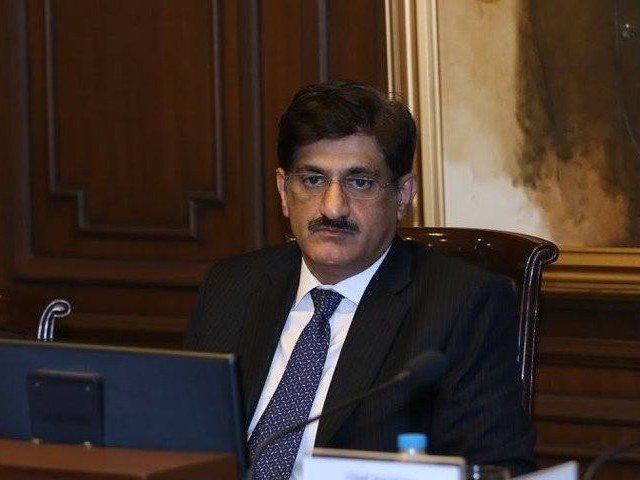 ---
HYDERABAD: The transfer of the money laundering case, in which the Pakistan Peoples Party (PPP) leadership has been implicated, to Rawalpindi has jogged the memories of the party's leaders about the fate of former prime minister Zulfikar Ali Bhutto and the assassination of former prime minister Benazir Bhutto. The Sindh Chief Minister Murad Ali Shah, while talking to the media in Tando Muhammad Khan district on Saturday, said the transfer is a surprising development because the alleged offences were committed in Sindh.

"We have never been at intimate terms with Rawalpindi because both Zulfikar Ali Bhutto and Benazir Bhutto were martyred there." The CM also deplored the alleged harassment of former local government minister Jam Khan Shoro by officials of the National Accountability Bureau (NAB).

Zardari, Talpur challenge transfer of fake account case to Rawalpindi

According to him, officials of NAB in plainclothes intercepted Shoro and threatened him with consequences even though he has been on bail granted by the Sindh High Court (SHC). He described the move as an example of how Pakistan Tehreek-e-Insaaf's (PTI) central government has been targeting the PPP leadership.

"Instead of taking indiscriminate action against all the people booked in NAB's references, only Sindh is being targeted," he lamented.

Shah contended that the arrest of PTI's Aleem Khan is meant to silence the opposition's criticism of NAB's actions. He believed that Khan will be released soon. Referring to the alleged suicide of Brigadier (Retd) Asad Munir, the CM said NAB's action have made the situation extremely alarming.

Fake accounts case transferred to NAB Rawalpindi

Shah criticised Prime Minister Imran Khan for ignoring Sindh. He said that although the PM has visited Sindh twice his government has been reluctant to release the province's Rs116 billion from the National Finance Commission award.

He said the provincial government has been fighting the case about shortage of water and gas with the Centre which has been denying the province its due share. Shah reiterated that as per the constitution the province which produces gas has the primary right of meeting its requirements before supplying the natural resource to other provinces.

Published in The Express Tribune, March 17th, 2019.
COMMENTS
Comments are moderated and generally will be posted if they are on-topic and not abusive.
For more information, please see our Comments FAQ