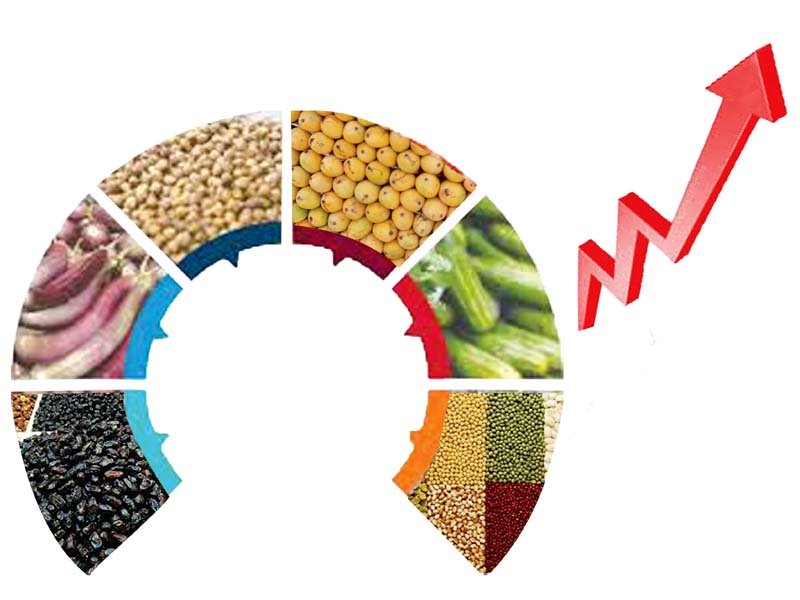 ---
MULTAN:

The prices of many essential commodities have skyrocketed in open markets in Tibba Sultanpur Town. In the absence of a check and balance, profiteers and hoarders are selling food items at higher prices, thus increasing the burden on the common man.

A survey of different markets by Express News showed that the prices of many essential commodities, including milk, pulses, sugar, vegetables, rice, fruits etc have skyrocketed, which has affected the buying capacity of consumers.

The price of milk and meat has witnessed an increase of 50% to 200%, while green chillies are being sold for Rs400 per kilogramme instead of the approved rates of Rs200 per kilogramme. Similarly, tomatoes are sold at Rs250 per kilogramme against the fixed rate of Rs100 per kilogramme.

Besides, red meat is being sold at Rs1,000 per kilogramme. The official price of the meat is Rs650 per kilogramme.

Citizens complained that the district administration have lost control over the prices of commodities.

They said the prices of various food items have shot up so much that the everyday man is unable to afford everyday essentials.

While speaking to Express News, Irshad Qadri, a buyer said, "The shopkeepers have increased the prices on their own while the district administration has failed to keep a check on them." He added, "In the absence of a concrete monitoring system by price control magistrates, shopkeepers and retailers are overcharging customers without fear."

Rafique Ahmed, a resident of Chak Rakh Wala, said the price lists issued by the local administration are not being followed as shopkeepers keep ignoring them blatantly.

He maintained, "Most shopkeepers, particularly those selling fruits, are enjoying free reign, fleecing the consumers."

He pointed out that prices can only be reduced if the administration launches a crackdown against profiteers.

Another consumer Azizullah, who visited Bismillah Market to buy groceries said, "I could not purchase most of the items on my grocery list due to a sharp increase in prices."

He said the government should take notice of the price hike and take measures to control it. He suggested that deputy commissioners and price control magistrates be deployed at different markets so that profiteering could be controlled.
COMMENTS
Comments are moderated and generally will be posted if they are on-topic and not abusive.
For more information, please see our Comments FAQ