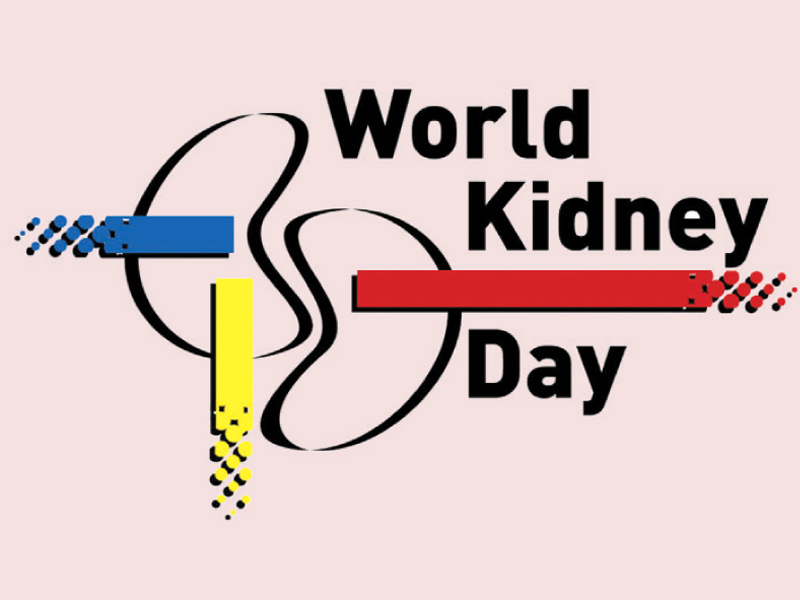 ---
PESHAWAR: More than 26,000 patients walked into Khyber Teaching Hospital (KTH) with kidney ailments in the past one year.

KTH Nephrology Department and Urology Unit marked "World Kidney Day" to raise awareness of the importance of kidneys, preventive behaviours, risk factors and highlight how to live with a kidney disease. Every year Khyber Teaching Hospital arranges a walk to create awareness among general public.

The walk was attended by In-charge Nephrology Dr Nisar Anwar, Dr Amir Azhar, Dr Ahmad Zeb, Dr Mufti Baleegh, In-charge Urology unit KTH Dr Hazrat Ullah and large number of faculty staff, management staff, TMOs', HOs', nursing staff along with school of nursing and its students.

The theme of this year World Kidney Day is "Kidney Health for Everyone Everywhere".

MTI KTH has one of the largest hemodialysis unit in public sector hospital in K-P.

MTI KTH has purposely built 16 dialysis stations. The up grading of haemodialysis unit is under process and UAE Red Crescent Society has donated 10 stations along with equipment worth of Rs300 million. After upgrading it will be 26 dialysis stations.

The department of nephrology has examined 26,788 patients in OPD and 3,627 patients were admitted in the ward within a year. Atleast 19,130 haemodialysis, 374 renal biopsy, 62 perma-catheter, 19 percutaneous nephrostomy, 16 peritoneal dialysis were conducted within a year.

Urology unit has examined 5,000 patients in OPD and conducted 700 surgery procedures within a year.

Published in The Express Tribune, March 15th, 2019.