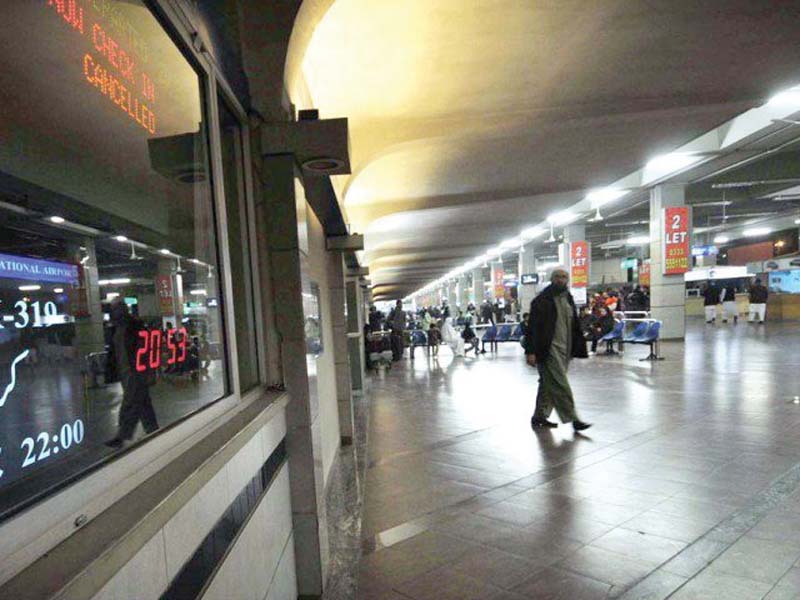 ---
RAWALPINDI: Days after a former contractor barged into the cafeteria at the new Islamabad International Airport and damaged property apart from allegedly holding two staffers hostage, the Naseerabad police have registered a case against the intrusion.

According to the police, Civil Aviation Authority (CAA) Senior Assistant Director Malik Imran Akhtar told the police that the authority had awarded a contract for building the canteen to the Al-Hamd Catering Service on December 16, 2016.

The catering service's owner, Mukhtar Ahmed, built the canteen's infrastructure as per the requirements listed in the contract.

Akhtar further explained that Ahmed was given a build-operate-and-transfer (BOT) contract to build the canteen.

After completing construction, the canteen was being run by Ahmed's partner, Kamal Abbasi.

However, after his contract expired, the CAA — through a tendering process — awarded a contract to run the canteen to Rehman Enterprises on December 24, 2018.

Duty Terminal Manager Saqib Kayani told the police that late last week, Abbasi had raided the canteen along with 12 armed accomplices. They had entered the cafeteria on March 9 by breaking the window panes.

The suspects damaged property and ripped out the closed circuit television cameras (CCTV) installed in the cafeteria. They kicked out those present in the cafeteria but allegedly rounded up Canteen Manager Nasir Durrani and Security Guard Syed Nawaz and held them hostage.

On hearing about the incident, a CAA vigilance team had rushed to the spot. Following successful negotiations, the armed men set the hostages free by 9pm and left.

The police have registered a case against the suspects and have started investigations in the matter.

Published in The Express Tribune, March 15th, 2019.