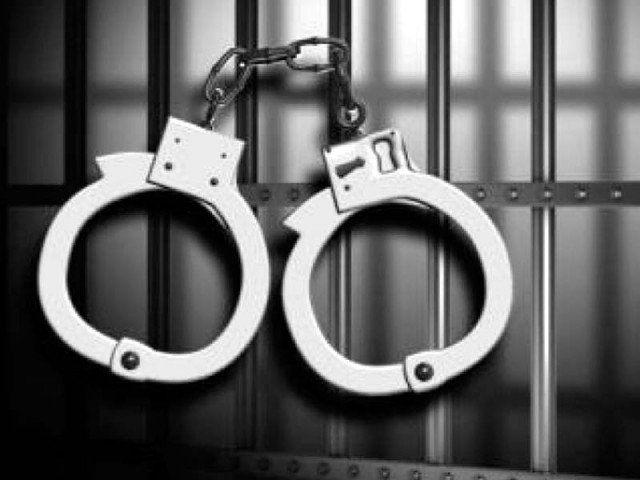 ---
KASUR: Police claimed to have arrested nine robbers from notorious gang during raids in Kasur on Wednesday.

Saddar Police Station SHO Muhammad Idrees told Express News that the force received a tip-off that a gang of robbers was present at hideouts in different areas across the town. He added that a police team, under the supervision of City Circle DSP Rai Ihsan Elahi, immediately conducted raids and nabbed culprits identified as Zulfiqar, Sohail, Nasir, Sabir and others.

He said that a large quantity of arms, ammunition, stolen motorcycles and other valuables were seized from their possession. The SHO said the gang used to commit robberies and rob people at gunpoint in different areas.

Idrees revealed the accused were wanted by police in several criminal cases. He said the suspects were habitual criminals.

He disclosed the offenders confessed to committing more than 16 robberies and injuring people on resistance.

Meanwhile, Saddar police have registered a case against them and opened investigation.

Earlier, Batala Colony police nabbed three robbers during a raid in Faisalabad.

Reportedly, the force received a tip-off that wanted robbers were present in the area with the intention of committing a robbery. The police team immediately conducted a raid and nabbed the suspects who were identified as Kamran, Shahbaz and Khurram.  The suspects hailed from Lahore and Sargodha regions. Looted valuables and weapons were seized from the possession of the outlaws.