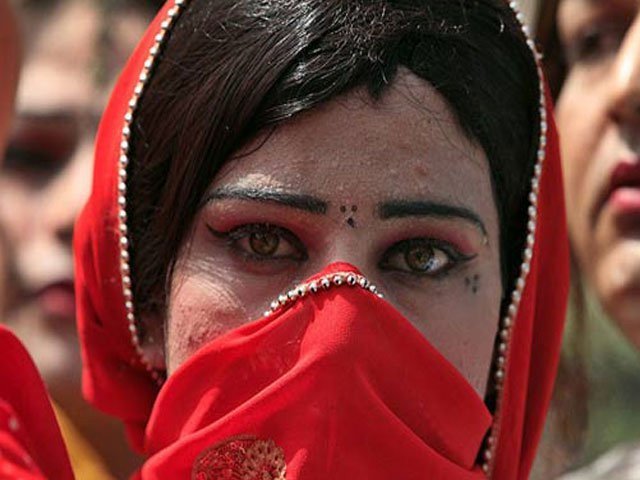 ---
LAHORE:

Twenty seven-year-old Waseem, a pseudonym to protect his real identity, lived as a boy his entire life. However, he never felt like one until he underwent a sex reassignment surgery.

Originally from Gujranwala, Waseem was born a transgender, colloquially known as a khwaja sara. He is the fourth eldest out of a total of eight children. Although he was born with feminine features, he had always identified as a boy. But growing up was not easy.

Speaking to Express News before his operation, Waseem said that when I was growing up and when I started to go to school, my peers used to make fun of me and tease me relentlessly. It eventually became too much to handle and so I stopped going to school after the sixth grade, he said.

"When I had gotten a little older, I thought that perhaps I could try and get a job. But whenever I would apply, i would face the same senseless taunts and jeers," he recalled. After that, I started to live in isolation, away from prying eyes, he stated.

I found some hope when I heard that a mere operation could help me live life on my terms, he said.

Waseem's surgery was conducted at a private hospital in Lahore and was funded by the Birth Defects Foundation (BDF). BDF Chairman Ansar Javed said that the organisation caters to correcting 18 birth defects which include sex reassignment surgery.

"In our society, parents choose to hide children whose gender is not immediately apparent out of shame," said Javed. But not many are aware that such congenital defects can be fixed with medical intervention," he explained.

BDF has successfully operated on 118 transgender children, majority of whom chose to become women after the surgery. Javed said that in Waseem's case, doctors advised him to become a woman. However, he has always identified as a male and also has a beard.

As a result, he successfully underwent the surgery after which he will be able to live life as a male and will also be able to get married in the future, the chairman added.

Speaking to Express News, Waseem's mother said that she always knew her child was different. But they were unable to discuss the situation with others due to the fear of being ostracized. "I always used to worry about him. He had chosen to live a life in isolation," she added.

Dr Afzal Sheikh, who operated on Waseem, said that he has operated on hundreds of transgender children and has been successful in giving them a new lease on life. After the surgery, Waseem will not require any hormone medication and can live his life as a normal, young adult male.

I have been hiding my true identity for years. But even when I can finally embrace who I am on the inside, I am still forced to use a pseudonym so that I am not a source of shame for my family, he said.

Waseem has a younger brother who is also a transgender. After his successful operation, his 23-year-old brother will also undergo a similar procedure.