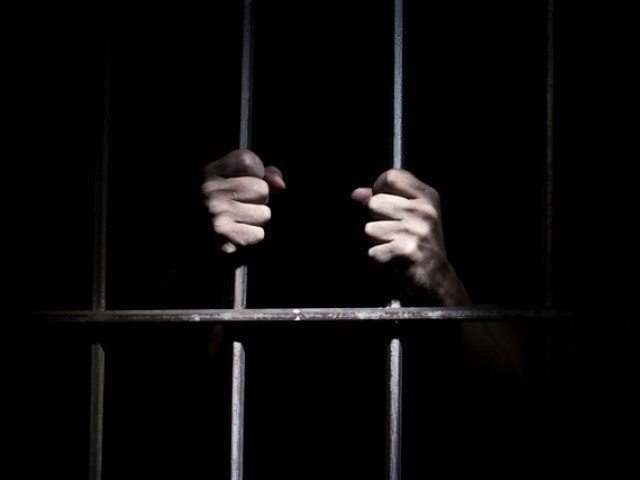 ---
ISLAMABAD: Following its efforts for the release of Pakistani prisoners in Saudi Arabia, the federal government has now turned its attention towards freeing Pakistanis jailed in the United Arab Emirates.

To that end, the Ministry for Overseas Pakistanis has constituted a legal team for their assistance. Special Assistant to the Prime Minister Zulfiqar Bukhari has said that more prisoners are expected to be released from the UAE than Saudi Arabia.

He disclosed that the Saudi officials requested for three to four weeks time to release Pakistanis incarcerated the kingdom while list of the inmates would be provided to the government next week.

A meeting of the National Assembly's standing committee for overseas Pakistanis was held at the Overseas Pakistanis Foundation (OPF) headquarters and was presided over by its chairman, Sheikh Fayyazuddin. Federal Secretary for Overseas Pakistanis Pervez Ahmed Junejo, briefing the committee, said that the ministry had prepared the draft for a new immigration policy which would be shared with the foreign ministry and the departments concerned at the provincial level. He added that, after consultations with all stakeholders, the final immigration policy will be presented to the federal cabinet according to which a comprehensive strategy would also be formulated for the protection of the rights of Pakistani families residing abroad.

The secretary alleged corruption and neglect in the Ministry for Overseas Pakistanis in the past and informed the committee that a national immigration policy had never been constituted and there is, therefore, no database currently available of Pakistan's manpower. He further said that the department would prepare a national database for employment which would be used to train manpower according to international standards.

Committee member Mehreen Razaq Bhutto expressed concern over the ministry's lack of knowledge regarding national manpower and raised questions over the performance of the ministry, saying that the ministry's performance was not on par with international standards.

In response, Special Assistant Zulfiqar Bukhari said that the ministry faced many issues due to the neglect of previous governments and time was therefore needed to rise to international standards.

The secretary further informed the committee that a law would be tabled in parliament to allow voting by overseas Pakistanis while the government was also considering an increase in the number of community welfare attachés in the Middle East. He also said while briefing the committee that the formation of separate courts for overseas Pakistanis was currently under consideration.

He also said that he had no desire to announce a new housing scheme for the Overseas Pakistanis Foundation, adding that he first wanted to deliver to the people from whom money had been collected in the past.
COMMENTS
Comments are moderated and generally will be posted if they are on-topic and not abusive.
For more information, please see our Comments FAQ