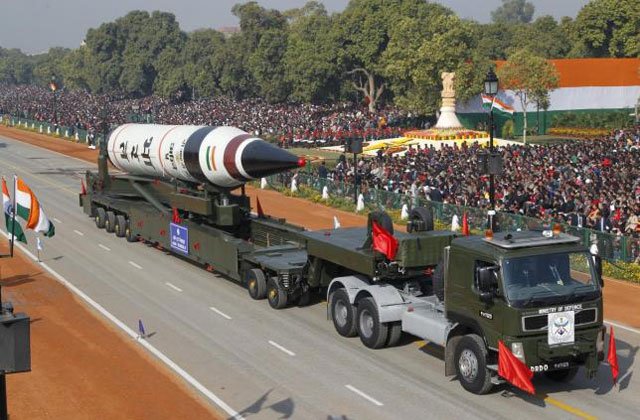 ---
A Sweden-based think tank revealed that India was the world's second largest importer of major arms in 2014-18 and accounted for 9.5 per cent of the global total, Radio Pakistan reported.

The Stockholm International Peace Research Institute (SIPRI) released the data in their annual report titled 'Trends in International Arms Transfers-2018'.

According to the think tank, the South-Asian country was among the top five arms importers in the world for decades.

The assessment was done for a five-year period (2014-2018).

Threat of further escalation with India 'over'

The SIPRI data said Russia accounted for 58 per cent of Indian arms imports in 2014–18, compared with 76 per cent in 2009–13.

Israel, the United States (US) and France all increased their arms exports to India in the aforementioned five-year period.

The report added that New Delhi signed several big deals with Russia recently and more are in the pipeline.

The deals include S-400 air defence systems, four stealth frigates, AK-203 assault rifles, a second nuclear submarine on a lease, and deals of Kamov 226T utility helicopters, MI-17 helicopters and a short-range air defence system.

For the period 2013-2017, New Delhi accounted for 13 per cent of all imports and was the world's largest importer.
COMMENTS
Comments are moderated and generally will be posted if they are on-topic and not abusive.
For more information, please see our Comments FAQ