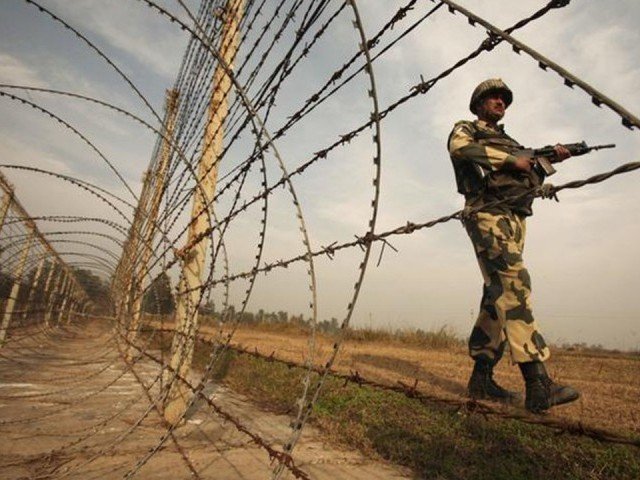 ---
MUZAFFARABAD: Two person, including a woman have been killed while four other sustained injuries when Indian army resorted to unprovoked firing and shelling on line of control (LoC) at Pando sector in Hattian Bala district of Azad Jammu and Kashmir on Sunday, local administration said.

The victims were identified as Ghulam Hussain Shah of Gayl village near Chukothi town and a woman named Noshad Bibi deputy commissioner Hattia Bala Raja Imran Shaheen said.

Intermittent firing and shelling in different villages remained continue through out the day injuring 4 other people and damaging 4 houses in Gayl, Meera Bakot, Saran and Khaliana villages, Shaheen.

Four injured were identified as Raja Mehmood, Zakar, Zahida bibi and Ghulam Muhammad.

Pakistan to take up India's LoC violations at Morocco moot

Pakistan on Sunday decided to take up the issue of violations of the Line of Control (LoC) by India at the forum of the Parliamentary Union of OIC Member States (PUIC), which is holding its preliminary session from March 10 to 14 in Rabat, Morocco.

National Assembly Speaker Asad Qaiser has nominated a parliamentary delegation, led by Chairman of Kashmir Committee Syed Fakhar Imam, for participation in the 14th plenary session of the PUIC, according to a handout.

The delegation will seize the opportunity to inform the 54-member PUIC forum about the continued violation of Pakistan's sovereignty and territorial integrity by India, which has brought the region to the brink of war and devastation.