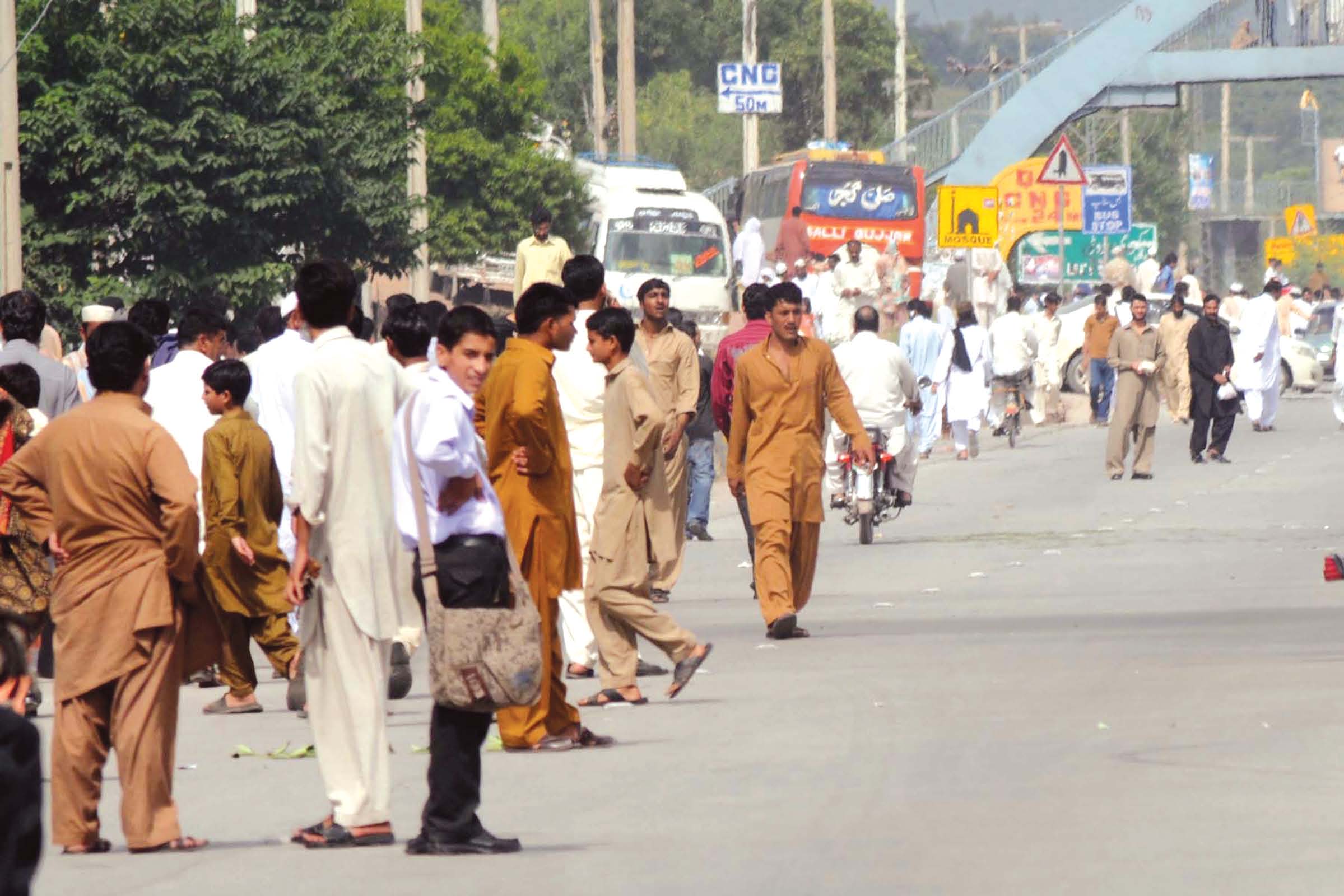 ---
ISLAMABAD: Most of the residents living on both sides of around 10 kilometres stretch of the Islamabad Expressway from Zero Point to Koral Chowk do not use overhead bridges erected to avoid mishaps. This carelessness can be a threat to their own lives as well as the lives of other road users.

Some pedestrians try to race across the busy road making it difficult for the motorists to avoid hitting them. According to police record, around nine fatal and non-fatal road accidents have occurred on the Islamabad Expressway during the last three months due to the negligence of pedestrians who tried to cross the road instead of using the overhead bridge.

A traffic police official said that Islamabad Traffic Police (ITP) is doing its best to educate road users by installing different sign boards to guide the road users.

Road congestion: Commuters suffer as traffic jams on Islamabad Expressway last for hours

"I admit that most of the pedestrians, preferring short-cuts, avoid using these overhead bridges and face road accidents," the ITP official maintained. He further said that a letter has been written to Capital Development Authority (CDA) to install iron grills at the main stops where the pedestrians try to cross the road.

He said that our efforts would continue in this regard to educate road users. Traffic policemen have also been deputed at each van stop on Expressway to guide pedestrians to use the overhead bridge instead of crossing the road in a risky way.

Absence of traffic police causes logjams on Islamabad Expressway

It may be mentioned here that overhead bridges have been installed on the request of people living across the Expressway. The Expressway was one of the busiest roads as most of the traffic coming from Lahore used it to enter Islamabad and Rawalpindi.

Shahid, a motorist said the government has spent millions of rupees to facilitate people living across the Expressway for their safety. But most pedestrians are not using this facility, putting their lives in danger by crossing the road, he regretted.

Irshad, a driver of public transport route 21, said most people do not use the bridge for crossing the road and disturb the flow of traffic.  

Published in The Express Tribune, March 10th, 2019.
COMMENTS
Comments are moderated and generally will be posted if they are on-topic and not abusive.
For more information, please see our Comments FAQ