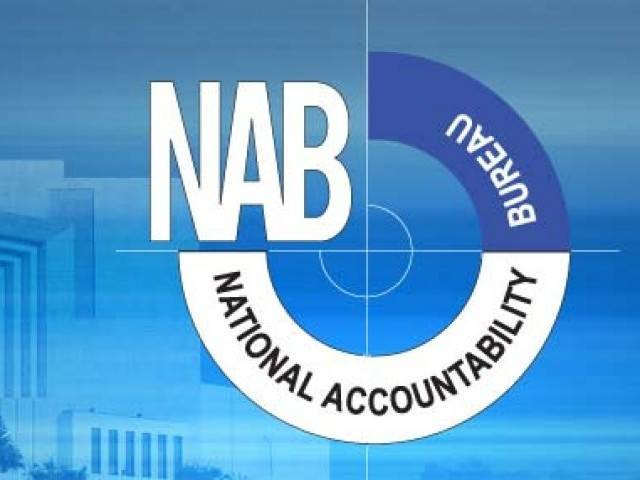 ---
KARACHI: A joint meeting of the National Accountability Bureau (NAB) and Sindh anti-corruption department officials reviewed the measures and actions taken against the corrupt officials. A strategy was also devised to scrutinise the developmental projects so that noose can be tightened against the public officers and political workers, who are involved in embezzlement of billions of rupees in the name of such projects. In this regard, the anti-corruption department has issued circulars to all provincial departments to form interdepartmental corruption cells/anti-corruption committees to ensure transparency.

The joint meeting took place on Thursday, in which anti-corruption department Special Secretary Sohail Ahmed Qureshi, anti-corruption department Director Fayyaz Ahmed Abbasi, and other officials participated while NAB Additional Director Muhammad Tahir was also present.

Recovering looted wealth NAB's top priority

The anti-corruption department officials informed the meeting that, to ensure transparency in all government departments, an anti-corruption committee in each department will be formed to resolve day to day issues. In cases of criminal negligence, the committee will be informed in writing so that immediate action could be taken. The meeting was informed that most issues become big due to the negligence of officers and eventually, it is the people who suffer. The aim of forming a committee in every department was to resolve issues without delays.

In order to eliminate corruption from the anti-corruption department itself, all deputy directors and circle officers have been directed to not take action on any complaint until written permission from higher authorities has been taken. The meeting was informed that there had been various complaints in the anti-corruption department against the lower level staff who were blackmailing officers on the basis of fake applications. In response to this, the anti-corruption department procedures have now been made more transparent.

Currently, only 14 inquiries are pending in the department while 4,610 inquiries have already been concluded. The anti-corruption committee no. 1 heard 586 inquiries, anti-corruption committee no. 2 heard 2,704 inquiries and anti-corruption committee no. 3 heard 1,320 inquiries and issued verdicts on them.

On the other hand, Government of Sindh Enquiries and Anti-Corruption Establishment Services General Administration and Coordination Department issued a circular that said that all administrative secretaries must form a complaint cell and give out their phone numbers on which people can easily contact. The head of the complaint cell will be a grade 19 or above senior officer who will evaluate the complaints received on daily basis, and will forward the matters that require immediate action to the secretary.

The actions taken by the complaint cell will be publicised so that citizens maintain trust that their complaints are being heard and action is being taken on them.

The complaint cell to be established in the Sindh inspector-general (IG) of police's office, will work under the deputy inspector-general (DIG) rank officer. For further legal action on the complaints, a progress report will be sent every 15 days to the Enquiries and Anti-Corruption Establishment Department. The complaint cells in the commissioners and DIGs offices will be supervised by additional commissioner and additional DIGs.

'Govt to take action against graft in tax dept'

Apolitical approach

Meanwhile, close PPP sources told The Express Tribune that financial and administrative corruption cases have been initiated at the anti-corruption department against members belonging to Pakistan Tehreek-e-Insaf (PTI), Pakistan Muslim League-Functional, Grand Democratic Alliance and Muttahida Qaumi Movement-Pakistan.

Corruption cases relating to local bodies that were registered in former president Pervaiz Musharraf's tenure would also be reopened and concluded as per the formal proceedings.

PPP top leadership has decided to implement these suggestions and, according to PPP sources, proceedings in corruption cases in local bodies, education, revenue and other departments must speed up and action should be taken above political affiliations of the corrupt.

With additional reporting by Vakeel Rao

Published in The Express Tribune, March 10th, 2019.