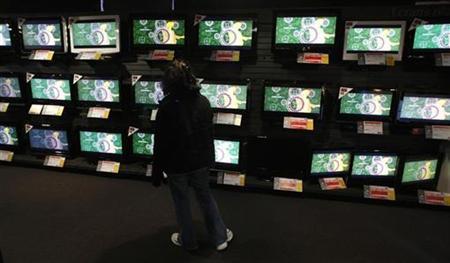 ---
ISLAMABAD: Electronic broadcasting — television and radio — will be receiving the major share of the budgetary proposals outlined by the information ministry as the government seeks to update equipment and infrastructure of the state broadcasters.

This was disclosed in a report on the budgetary allocations proposed by the Information and Broadcasting Division for the financial year 2019-2020. The report was presented in the Senate on Friday by Faisal Javed, the chairman of the Standing Committee on Information, Broadcasting, National History and Literary Heritage.

The committee in its report stated that the total proposed Public Sector Development Project (PSDP) allocation amounts to Rs3.591 billion. Of this, Rs2.71 billion is foreign aid.

Around Rs3.1 billion have been allocated for the Pakistan Broadcasting Corporation (PBC) with three projects worth Rs201.46 million also proposed.

PBC's projects include the establishment of a 100-kilo watt (KW) medium wave (MW) transmitter in Gwadar, rehabilitation of MW services from Muzaffarabad and replacement of MW transmitter at Mirpur, which also doubles as strategic equipment.

The Senate was told that Information Minister Fawad Chaudhry has disclosed the establishment of a mega MW transmitter at Fort Monroe at an estimated cost of Rs2.5 billion with the cabinet already granting its approval in principle.

The transmitter will be sufficient for Radio Pakistan's transmission not only in the entire country but also cover parts of Afghanistan and India.

The committee further directed to provide more information and updates on progress on this proposal in due course.

For Pakistan Television Corporation (PTVC), one ongoing and one new project has been proposed for the incoming fiscal year including modernisation of camera and production equipment to upgrade them from standard definition to high definition (HD) and digitalisation of terrestrial work.

The committee appreciated these projects because infrastructure and technological up-gradation in PTV had been long overdue and hoped that these projects will significantly improve the quality of PTV's transmission.

The report proposed Rs117.6 million for the Pakistan National Council of the Arts (PNCA), Rs85.175 million for the Pakistan Electronic Media Regulatory Authority (Pemra) and Rs86.46 million for Lok Virsa.

Pemra's project comprises upgrading of its monitoring systems up to 250 channels so as to detect violation of electronic media code of conduct 2015 with minimum labour.

The minister, according to the report, expressed the view that there should be a central, modern and well-equipped national monitoring cell. This way, not only would public money be saved but would also eliminate duplicity of work in multiple monitoring platforms.

The committee endorsed this project in view of its objective.

Published in The Express Tribune, March 9th, 2019.