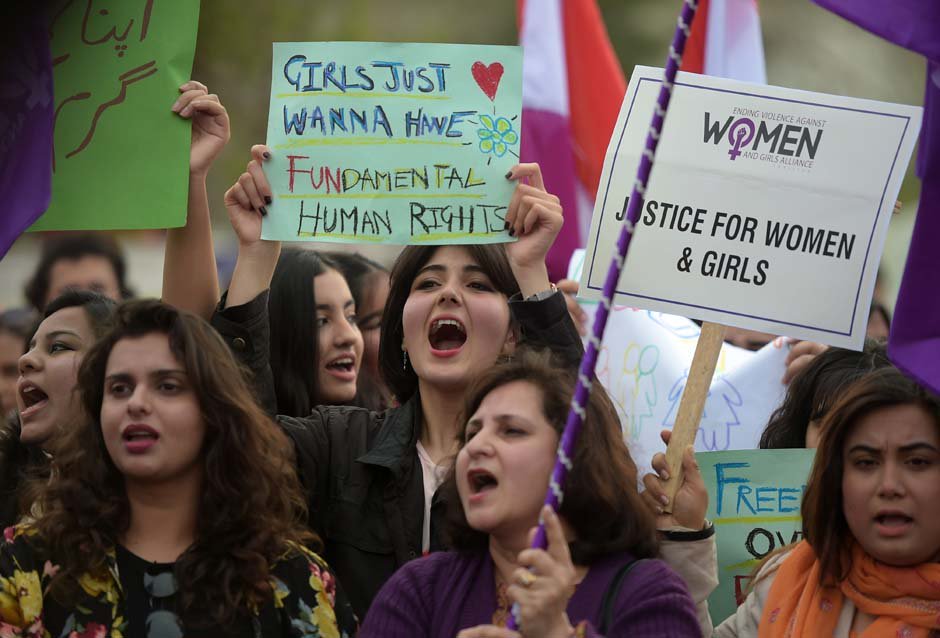 ---
LAHORE: DIG Operations Lahore Muhammad Waqas Nazir has said women officials of Lahore Police were contributing exceptionally in maintaining law and order situation in the city and service delivery to the public in every sector of life.

"We express our gratitude to these brave lady police officers and officials for their unique and important role for the progress of country and their services to humanity," he said.

Women police officials carried out awareness walk on the eve of International Women Day. The walk led by SP Investigation Iqbal Town Shazia Sarwar started from the Press club Lahore and ended up at Punjab Assembly Chairing Cross.

Women have a role and responsibility towards progress of Pakistan: COAS

The participants of the walk were holding banners inscribed with different slogans and messages highlighting the role of women in the development of the country. Speaking on the occasion, SP Shazia Sarwar said every person of the society should have play role to empower woman and save her from any kind of exploitation, harassment and torture.

Meanwhile, the Punjab Emergency Service also celebrated the International Women Day at Rescue Headquarters to pay tribute to all women rescuers in order to acknowledge their valuable contribution for development of Pakistan.

Published in The Express Tribune, March 9th, 2019.