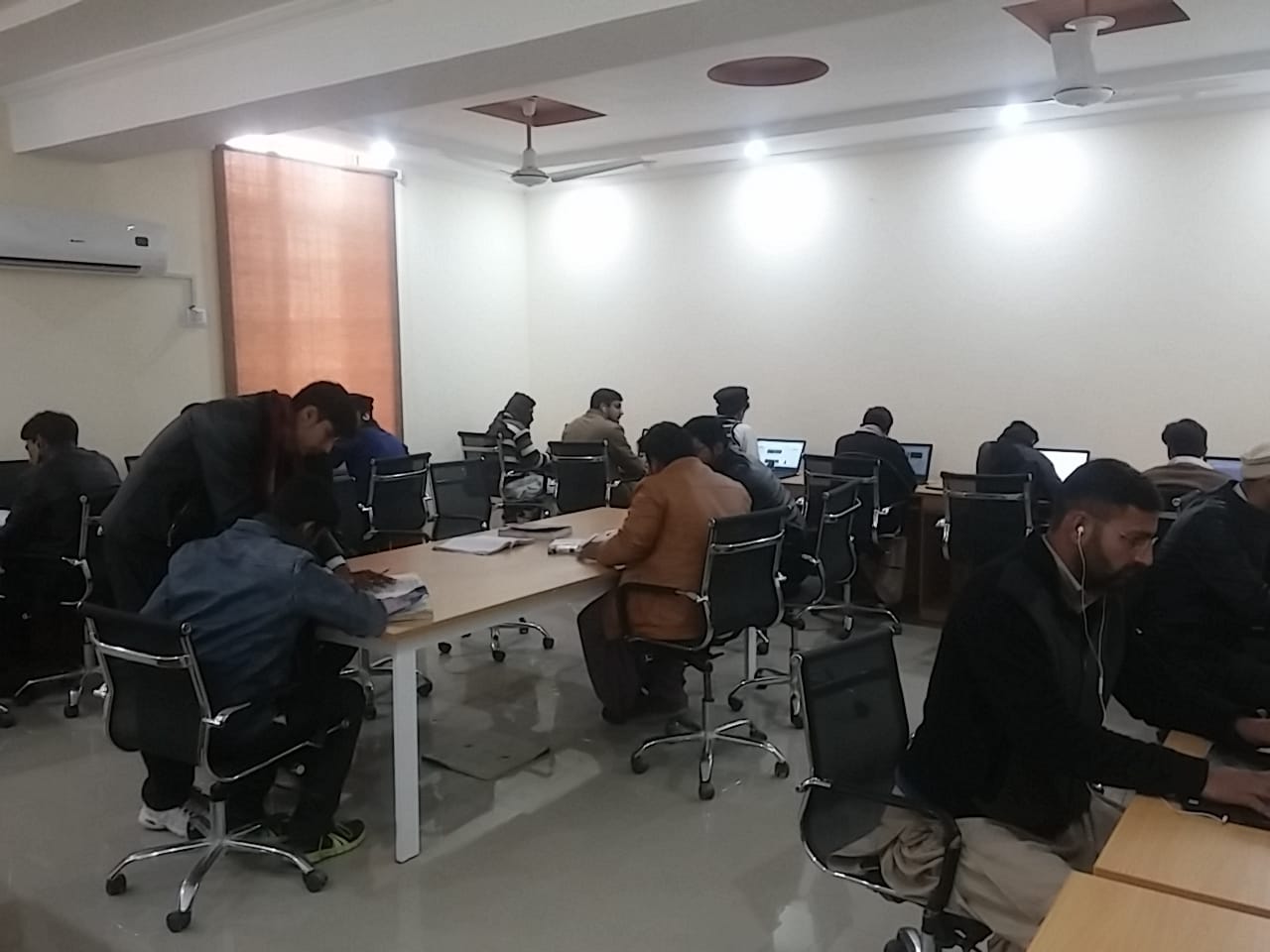 ---
BHAKKAR:

A record 8,298 individuals have secured memberships for Bhakkar's e-library over nine months, which is the highest number reported at similar facilities built in 20 districts.

Speaking to The Express Tribune, library In charge Javed Iqbal revealed that countless students, teachers and other working professionals have registered at the government-run e-library which includes 4,948 men and 3,350 women.

"The library houses approximately 3,000 books and has around 30 laptops and 15 tablets in addition to having free Wifi," he says. More than 100 people visit the library daily. Often times students and working individuals work in groups which becomes a little difficult to manage, he adds.

The library also has an auditorium which has a capacity of 50 people and can be used for workshops, training sessions, conferences and seminars. The auditorium is fully air conditioned and also has multimedia facilities, he maintains.

Speaking about some of the programmes at the facility, Iqbal says that Higher Education Commission (HEC) research papers from graduate students across the country can also been accessed at the e-library while several language and other courses are also in the pipeline. One of the programmes at the library titled 'Objective unemployed educational youth' is aimed at providing vocational training to unemployed individuals so that they are able to secure a job. This is a three-month training course which has not yet begun due to a lack of staff, he laments.

In addition to this, there is the 'Skills development e-learn programme' where course books from nursery to FSC are uploaded online. "Currently, only science textbooks have been uploaded while the rest of the books are in the process of being uploaded," he states.

Students at government schools can easily access their study materials through this portal. Apart from this, members can also access audio lectures and multimedia lectures, he reveals. And since the facility is run by the government, all these resources can be accessed free-of-charge, he adds.

While the e-library can be accessed by any individual majority of the people benefitting from the facility are students.

Sana Kiran, a zoology student at the University of Sargodha, says that she has her own laptop but has no way to access the internet at the girl's hostel she lives in. "Not only do they have free Wifi, they also have many diagrams and lectures which I can download and peruse at my own leisure," she expresses. Now, my friends and I can visit the library and search data easily, she says.

Tayyaba Tufail, a mathematics student, says she first heard about the e-library through her class mates. Earlier, I was dependant on others for my assignments. Now, I can easily complete all of my assignments on my own using resources from the e-library which doesn't cost me a pretty penny, she states. Faheem, another visitor, says that the e-library is a precious gift for the people of the district.


COMMENTS
Comments are moderated and generally will be posted if they are on-topic and not abusive.
For more information, please see our Comments FAQ