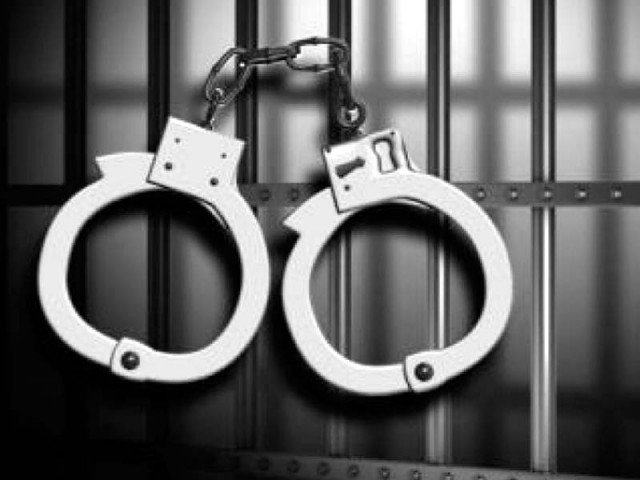 ---
MULTAN:

Police claimed to have arrested two accused for killing their friend in Multan, Express News reported on Thursday.

A police official said that 25-year-old Muhammad Asif, a resident of Basti Dhareban, had gone to meet his friends Jawad and Imran.  However, a few hours later his bullet-riddled body was recovered from outside his home.

He maintained that after the incident, the deceased's family informed police which reached the spot and shifted the body to a hospital for an autopsy. Officials also seized a cellphone from the spot and opened investigations, he said.

The official mentioned that during the course of the investigation and with the help of mobile phone data, police took Jawad and Imran into custody and interrogated them.

He pointed out that during interrogations, both culprits confessed to murdering the victim. The police official revealed that Asif was an old friend of the suspects. He disclosed that Jawed suspected that the victim had developed relations with his wife.

In a fit of rage, both accused called Asif and shot him dead. Later, they dumped his body outside his home and fled the scene, he said.

Police have registered an FIR against the accused and started investigations.

Earlier in a similar case, Rahim Yar Khan police apprehended a suspect involved in murdering his friend.

Reportedly, Allah Bakhsh, a resident of Basti Ghazi Shah, submitted a complaint at the police station stating that his 16-year-old son Shahab was at his home when his friend Muhammad Waseem came to meet him.

He added that the accused took Shahab to meet others including Muhammad Irfan. The victim's father maintained that after some time they received information that his son had died due to a bullet injury.

Allah Bakhsh mentioned that he investigated the matter on his own after which it became evident that Shahab's friends Waseem, Irfan and others shot and killed him as they suspected him of having illicit desires for the women of their family.
COMMENTS
Comments are moderated and generally will be posted if they are on-topic and not abusive.
For more information, please see our Comments FAQ