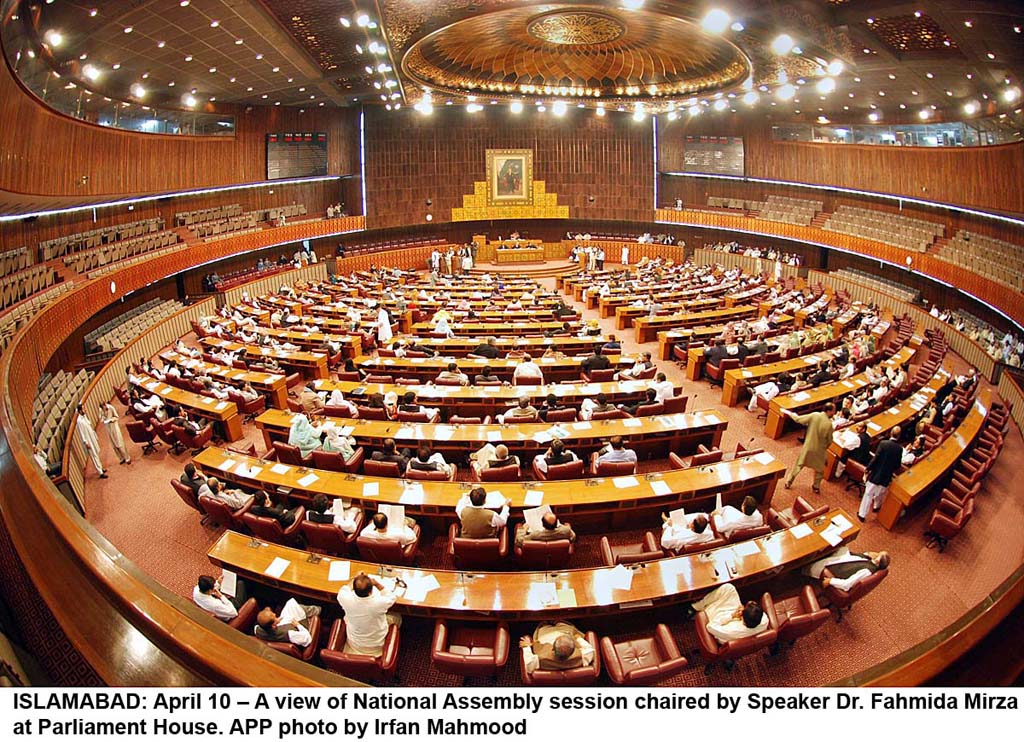 ---
ISLAMABAD: National Assembly Standing Committee on Law and Justice on Wednesday unanimously approved the budgetary proposal of the Ministry of Law and Justice related to the Public Sector Development

Programme (PSDP) for the next financial year, 2019-20.
Chaired by Member of National Assembly (MNA) Riaz Fatyana, the meeting was briefed on the budgetary proposals as required under assembly rules as well as budget details and progress of the ministry for the current financial year.

The committee unanimously approved the PSDP of the ministry with recommendations that the ministry should reconsider the proposal for construction of the official accommodation for judges of the Islamabad High Court in Islamabad.

It also directed the ministry that as the land is allocated for judicial officer, therefore, other officers and officials shall not be allotted accommodations in the said colony.

However, it added that allocation of residences may be made to judges of the Supreme Court as well as to the district and sessions' judges of the Islamabad Capital Territory.

The committee recommended that budget may also be allocated in the PSDP for the construction of Federal Courts Complex in Quetta.
MNAs Atta Ullah, Muhammad Sana Ullah Khan Masti Khel, Malik Muhammad Ehsan Ullah Tiwana, Agha Hassan Baloch, Sher Ali Arbab, Shunila Ruth, Ch Mehmood Bashir Virk, Khawaja Saad Rafique, Aliya Kamran and senior officers from the Ministry of Law and Justice attended the meeting.