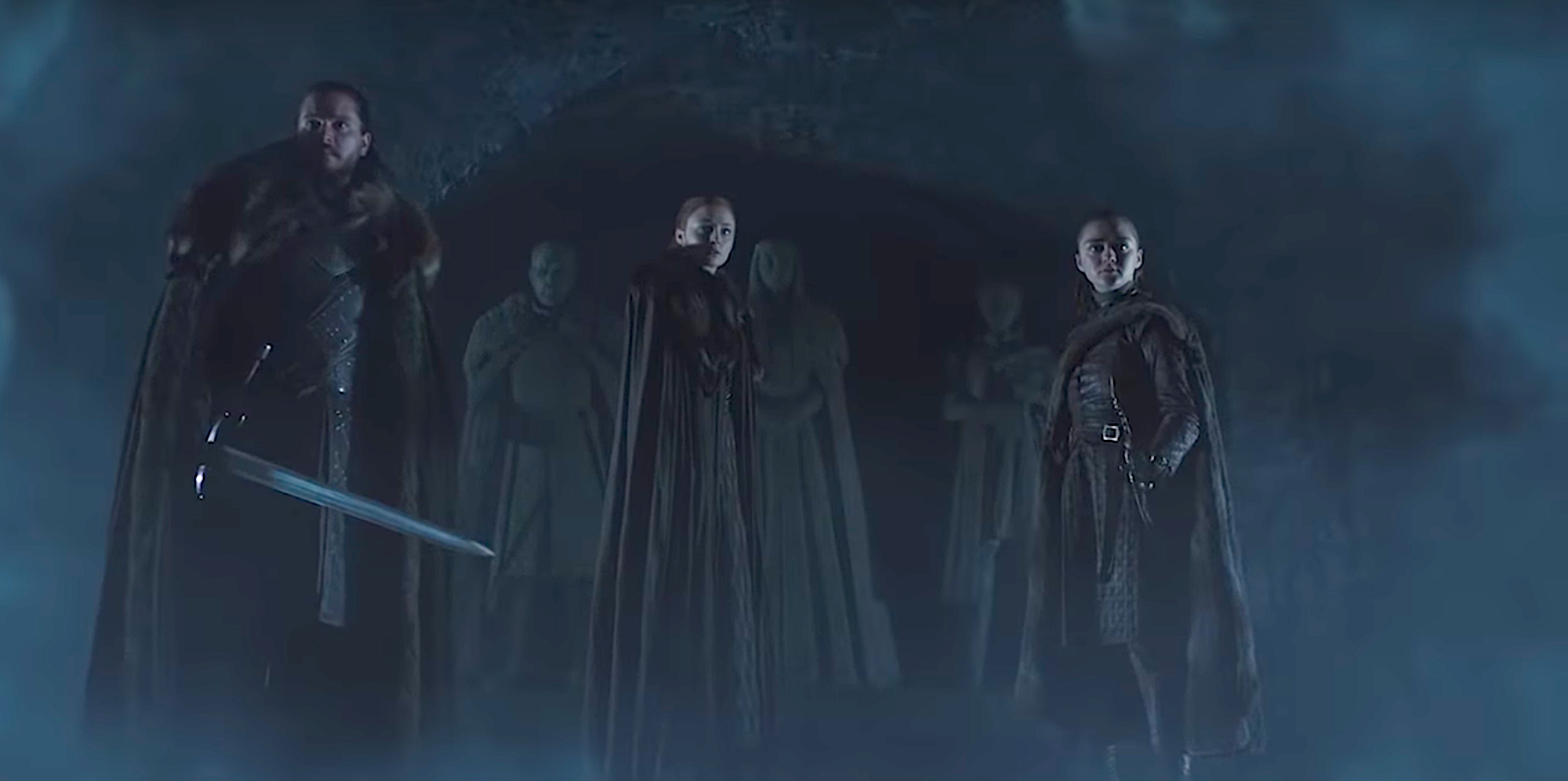 ---
The official trailer for season 8 of hit series Game of Thrones was released and fans have not been able to contain their excitement! After months and months of anticipation, viewers finally got their first extended look at the show's final season, reported The Verge.
HBO announced the release of the trailer with a simple tweet that read, "the trailer is here."
The trailer is here. #GameofThrones pic.twitter.com/L48jOwsUzn

— Game of Thrones (@GameOfThrones) March 5, 2019
The nearly two-minute clip begins with Arya Stark (Maisie Williams) panting in darkness, mentioning the oncoming threat from the White Walkers and the army of the dead. "I know death. He's got many faces. I'm looking forward to seeing this one."
The video shows numerous major characters preparing battle at the Stark's stronghold, including Jon Snow (Kit Harington) and Daenerys Targaryen (Emilia Clarke).
Game of Thrones' previous season ended with the revelation that the White Walkers now have their own dragon which they captured from Daenerys, which is sure to wreak havoc on the people of Winterfell.
Jon had tried to warn Cersei about the fight, but she was very clear on the fact that she wasn't interested in helping him defend the kingdom unless he was ready to bow down to her as Queen.
The clip also provides a glimpse at the rest of the Stark children, including Bran and Sansa who also seem to be preparing for war against an 'undead' army.
The trailer, which was uploaded 14 hours ago, currently has 17 million views on Youtube. But that's not surprising at all.
'Game of Thrones' fans angry at 'HBO' for not releasing final trailer
Game of Thrones returns on April 14.
Have something to add to the story? Share it in the comments below.
COMMENTS
Comments are moderated and generally will be posted if they are on-topic and not abusive.
For more information, please see our Comments FAQ