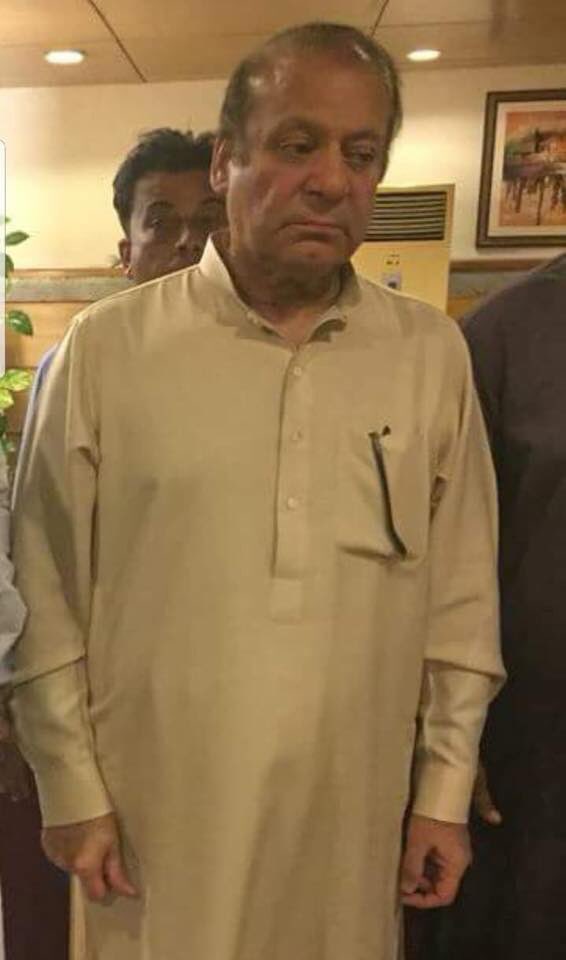 ---
LAHORE: Former prime minister Nawaz Sharif was not willing to accept the treatment suggested by a board of the doctors, according to a senior doctor of Jinnah Hospital.

The doctor told The Express Tribune that Nawaz was informed of the need for angiography and availability of the required medical facilities at the hospital.

He added that despite being notified several times, the former premier did not respond to the recommendations put forward by the panel. He stressed that doctors cannot force a patient for treatment against his will. However, the doctor said it seemed that the Pakistan Muslim League-Nawaz (PML-N) leader was more interested in going aboard for his treatment than to consider any hospital in the country.
Jinnah Hospital Medical Superintendent Dr Asim Hameed said that the board had suggested angiography for the former premier in its recommendations to the government.

The MS said Nawaz's health otherwise was normal for people of his age. Regarding his cardiac treatment, the doctor said that there was no urgency in that.

Angiography is a medical process to determine the course of cardiac treatment, he said, adding that without such a procedure the proper treatment cannot be ascertained.

Dr Hameed said there would have been an urgency to perform angiography if the patient was suffering from angina. Nawaz had suffered the pain several days earlier, for which he was moved to Jinnah Hospital, he added. He, however, refused to reveal whether Nawaz was offered angiography by the doctors.

He also refused to reveal whether the former premier went back on his own choice or the instructions of the government.

Reacting to the development, PML-N spokesperson Maryium Aurangzeb said Nawaz has not said anything about his treatment. Nawaz went back to Kot Lakhpat Jail at his own choice, she added.

Nawaz's personal physician Dr Adnan Khan was not available for comments.

After the former premier was shifted to Kot Lakhpat Jail, Dr Adnan had denied rumours that he had refused medical treatment.

He had asked how could Nawaz have responded if he had not been offered any treatment by the government.
Marriyum had also denied the rumours but said that the Jinnah Hospital was not the right facility for cardiac patients.

Several party leaders have gone on record with the need to allow Nawaz to fly to London for treatment. An MPA in Punjab even submitted a resolution in the provincial assembly seeking permission for Nawaz to fly aboard for treatment.

On February 15, the former premier was moved to Jinnah Hospital on the request of his personal physician to the government. It was the second time in February that Nawaz was moved to a hospital from the prison.
COMMENTS
Comments are moderated and generally will be posted if they are on-topic and not abusive.
For more information, please see our Comments FAQ