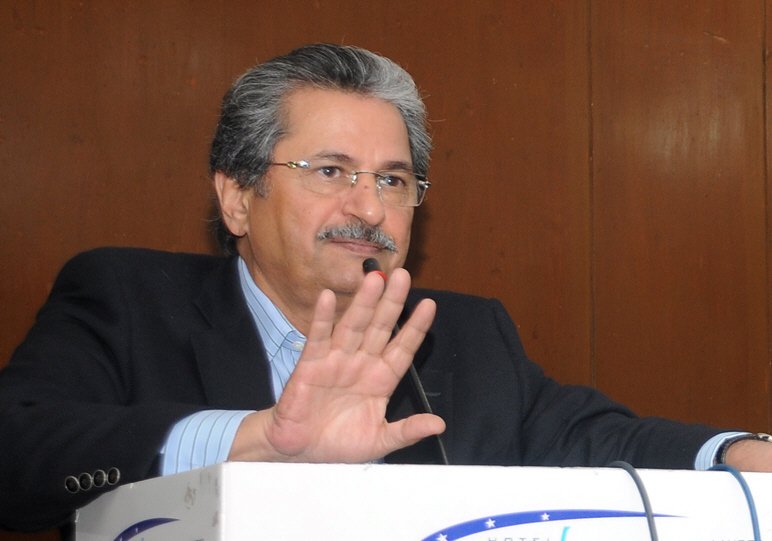 ---
LAHORE: Federal Minister for Education Shafqat Mahmood has said India is facing 'humiliation' on the national and international level due to its own rigidity.

Addressing a painting competition organised by the Parks and Horticulture Authority (PHA) in connection with Jashan-e-Baharan Festival at Jilani Park on Monday, Mahmood said the country is passing through a tough time.

Prime Minister Imran Khan always talked about peace with neighbours and the region, he said. "We believe dialogue is the only solution to problems between both countries. India did not accept our offers for dialogue and tried to use force against us. It has not only faced huge loss, but also a humiliation. Today, everyone in the world is criticising India for its immature behaviour," he maintained.

The minister underlined that peace cannot be maintained by one party. Both sides should come forward to ensure peace in the region. The minister paid rich tribute to the armed forces for their courage, bravery, and professionalism. He said Prime Minister Imran Khan and the armed forces of Pakistan had tackled the situation wisely.

Speaking about technical and vocational education, the minister highlighted that technical education and training were very important for the development of the country. "The government is seriously working to promote technical education. We are also planning to introduce technical education courses at the school level," he indicated.

Mahmood said the government was creating links between the academia and the job market. The lack of required skill set is the basic issue. There is no link between education and the job market. The government is making efforts to bridge this gap and develop better job opportunities."
COMMENTS
Comments are moderated and generally will be posted if they are on-topic and not abusive.
For more information, please see our Comments FAQ